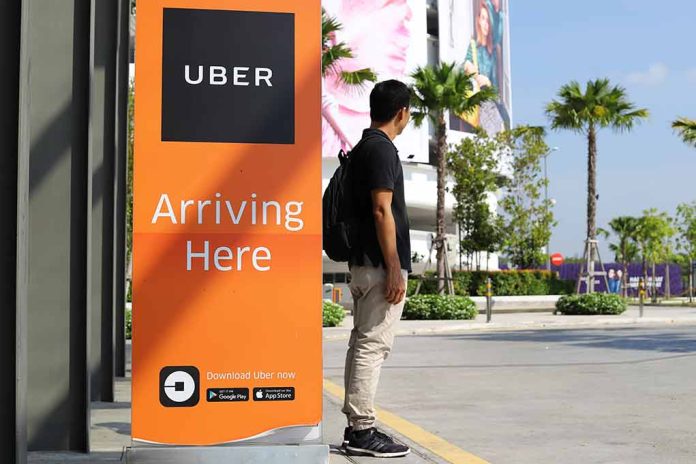 (StraightNews.org) – A woman who shot an Uber driver she said she thought was kidnapping her has been charged with murder. Phoebe Copas, of Tompkinsville, Kentucky, killed Daniel Piedra Garcia on June 16 when she shot him in the head from the back of his cab. El Paso police say Copas was on her way to the city's Mission Valley, but midway through the journey, said she believed Garcia was driving over the border to Mexico.
The arrest affidavit notes that the fear arose when the passenger began to see signposts for Juarez, Mexico, and believed that the car was heading in that direction. Copas then allegedly took a handgun from her purse and shot Mr. Garcia, who was taken to a local hospital. His family members turned off life support machines days later when doctors told them he would not recover.
Law enforcement officers say they do not believe Ms. Copas' account of the incident and evidence suggests the Uber driver was going in the right direction to reach the destination she requested. Police also said Copas took a picture of the dying taxi driver and sent it to her boyfriend before she dialed 911. When police arrived, her boyfriend was already on the scene.
Mr. Garcia's family says he was the sole provider for his household and had only recently returned to work following an illness-related absence. El Paso Uber drivers and other well-wishers held a vigil in the city in his memory. The fatal journey was his last fare of the day as he usually worked from around 7 am until 2 pm; he was found injured by police at approximately 2:20 pm.
When he failed to return home, his wife attempted to contact him, but there was no response. Mr. Garcia's niece Didi Lopez said the decision to turn off his life support machines devastated her family. "We didn't want to see him suffering. We didn't want him to live out his life like that," she said.
Copyright 2023, StraightNews.org