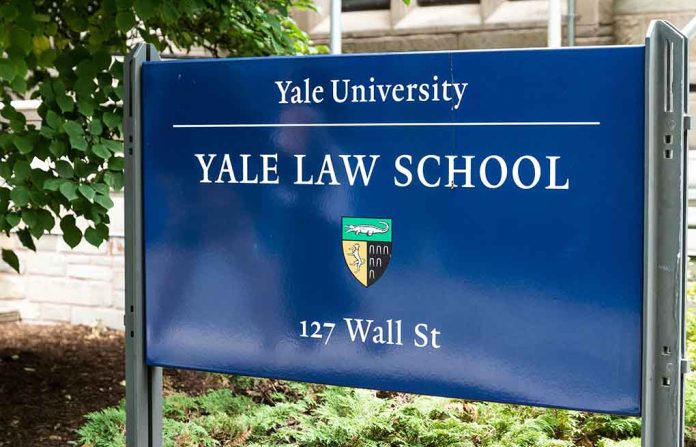 (StraightNews.org) – A large group of Yale Law School students protested during a bipartisan panel discussing free speech issues. On March 10, panel members from both progressive and conservative organizations were at the school to prove that atheists and Christians could work together to find middle ground on issues of free speech. However, over 100 law students protested during the gathering, holding protest signs, arguing with one of the guests about trans rights, and heckling the speakers.
A professor at the law school, Kate Stith, reminded the students about the First Amendment, to which they replied they were also exercising their rights to free speech. The teacher finally told the protesters to leave if they couldn't listen or she would have them removed.
When they finally left, they didn't go far. The protesters stood outside the classroom, making as much noise as possible, so no one inside the room could hear the panel without disruption. Kristen Waggoner, the conservative and speaker from Alliance Defending Freedom, said the uproar was "disturbing to witness."
At the end of the completed discussion, armed security had to help the panel members leave the building safely, as they were afraid of retaliation from the students. After the speakers left campus, about 60% of the law students at Yale wrote a letter in support of the protester's actions and lamenting the university for allowing armed police officers in, which they claimed induced trauma.
Copyright 2022, StraightNews.org