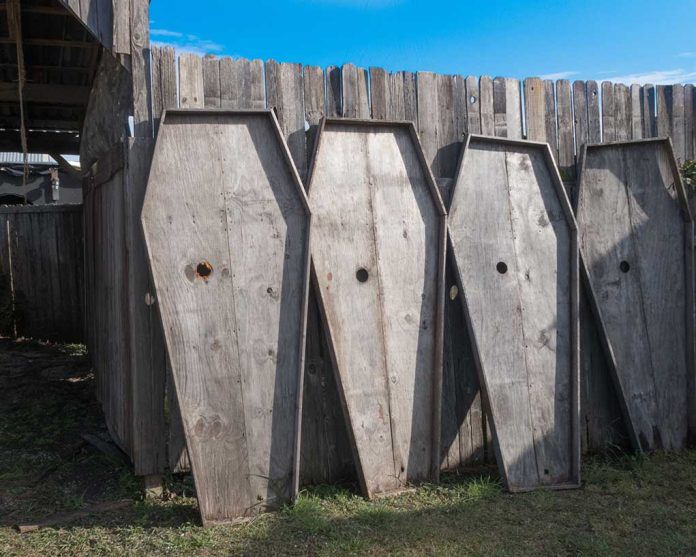 (StraightNews.org) — The rate of overdose death among 10 to 19-year-olds doubled between 2019 and 2021. Suicide attempts among the same age group rose by 40% in the same period. The Centers for Disease Control and Prevention published findings highlighting an alarming increase in death from illicit drug use among the young. These include a 182% increase in deaths involving the lethal drug Fentanyl. Most of these deaths occurred in the victim's home and two-thirds took place while family or friends were present.
Fentanyl is becoming a serious problem in America, joining other opioids in creating a catastrophic death toll. According to the Council on Foreign Relations, a prominent think tank, there were over a million opioid-related deaths in the US between 2000 and 2022. Millions more are suffering from opioid addiction – often beginning with legitimate painkilling prescriptions. This crisis has intensified since the introduction of synthetic drugs brought into the United States by powerful cartels. One particular drug that is causing the rise in death is Fentanyl. This lethal synthetic is primarily manufactured by drug cartels in Mexico using chemicals imported from China. It is then smuggled across the southern border to the United States. Fentanyl is 100 times more potent than Morphine and around 50 times more powerful than Heroin. In 2022, the Drug Enforcement Administration (DEA) seized enough Fentanyl to kill the entire population of America.
In his State of the Union address in February, President Biden addressed the issue. He said, "Let's launch a major surge to stop fentanyl production, sale, and trafficking, with more drug detection machines to inspect cargo and stop pills and powder at the border." Republicans responded by blaming Biden for the crisis, which they say is exacerbated by the leaking US-Mexico border. Democrats say most of the drug is arriving through legal points of entry.
The DEA has launched a One Pill Can Kill campaign to warn Americans of the dangers of Fentanyl.
Copyright 2023, StraightNews.org