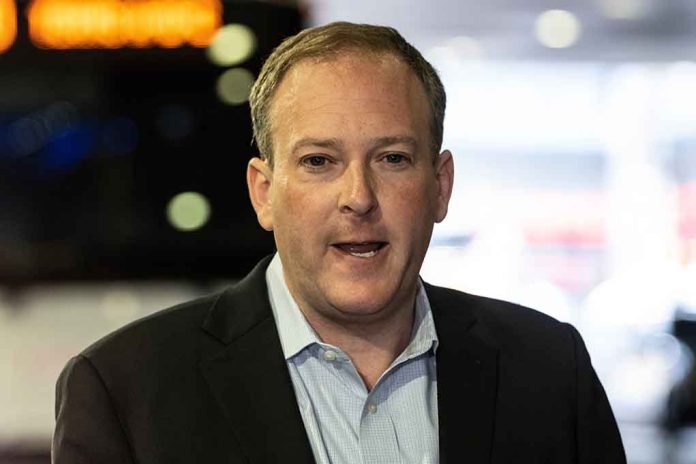 (StraightNews.org) — Rep. Lee Zeldin (R-NY) had announced he was "seriously" considering running for Republican National Committee chair. Following the results of the Georgia runoff on Wednesday 12/6, Zeldin made the statement on Twitter that he will not seek to replace Ronna McDaniel as the RNC chair.
Read my full statement: pic.twitter.com/k9nHaG8GCT

— Lee Zeldin (@leezeldin) December 7, 2022
Zeldin lost his bid to become New York Governor in November, failing to unseat Democrat Gov. Kathy Hochul (D-NY). He was however instrumental in securing victories for other Republican candidates across the state.
His announcement came only weeks after the sitting chair Ronna McDaniel said she plans to seek reelection. McDaniel has served as RNC chair since 2017. She has previously chaired the Michigan Republic Party and oversaw the first Republican presidential victory in the state since 1988.
Zeldin had already been subtly campaigning for the post. In November, he sent a letter to committee members urging the party to retool and transform. "The Republican Party needs to be all in to do everything in its power to save America", he wrote. "We need to go to all communities, no matter how blue they are".
Setting out his stall on immigration issues, Zeldin tweeted on the morning of December 6th that there must be just one way to enter the USA: legally. He called for an end to catch and release, enforcement of the Remain in Mexico policy, the completion of the border wall, and support for Customs and Border Control. He also wrote that it is vital to "stop incentivizing and rewarding illegal entry".
Polls closed in the Georgia runoff on the evening of December 6th, and Zeldin had given his backing to Republican challenger Herschel Walker. The former football star also had the backing of Donald Trump.
Democrat Raphael Warnock won re-election to the U.S. Senate in a hard-fought Georgia runoff, strengthening his party's razor-thin majority as he fought off a challenge by Republican former football star Herschel Walker https://t.co/hqphyKQFHP pic.twitter.com/hlK8I8YVTr

— Reuters (@Reuters) December 7, 2022
Warnock eked out a razor-thin margin to land a victory in the contest. Early voting in the runoff showed record turnout numbers. It remains to be seen how this what effect this will have as Democrats now have a 51-49 majority in the Senate. Zeldin vows to keep fighting for change.
Copyright 2022, StraightNews.org