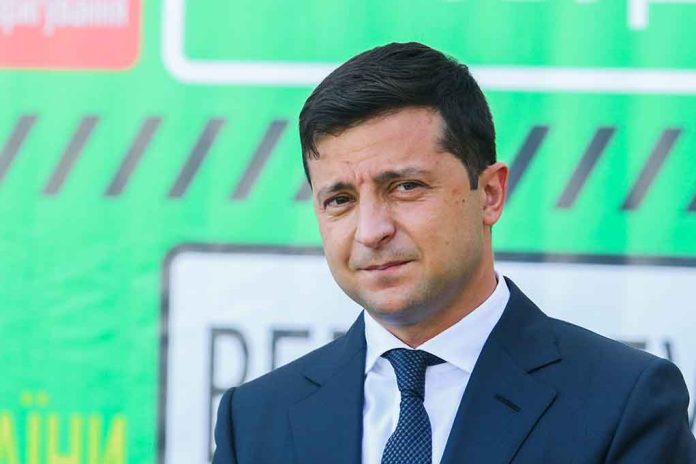 Sudden ACCIDENT In Kyiv — Medics Rush To Zelenskyy
(StraightNews.org) – On Thursday, September 15, upon arrival back in the capital of Kyiv, a vehicle collided with the Ukrainian presidential car. While Zelenskyy did not have any major injuries, the driver was taken to the hospital in an ambulance. Local authorities have not released any additional information about the incident as of Thursday night.
Ukrainians have been busy in recent weeks as their troops have been successfully pushing Russian invaders back out of their country. Since the beginning of September, the nation has regained thousands of square miles of its land, even with ongoing Russian attacks on the country's infrastructure. To celebrate this advancement, Ukrainian President Volodymyr Zelenskyy traveled to Izyum, a settlement his troops recently took back from the invaders, on Wednesday, September 14.
Zelenskyy's car got into a road accident in Kyiv with another car, President's spokesperson said in a Facebook post. Doctors, who accompany Ukr. president treated the driver of another car and handed him to the emergency. Zelenskyy was not seriously injured. Police works at scene

— Nika Melkozerova (@NikaMelkozerova) September 14, 2022
The president's staff issued another one of his daily videos shortly after the incident, a move that Zelenskyy has relentlessly kept up to reassure his people during the war and boost morale.
Zelenskyy, who once played the president of Ukraine on a television series, has risen to the challenge of leading a nation at war in recent months, despite not having any real experience in politics in the first place. As he remains uninjured from this incident, he will continue encouraging his countrymen to fight for their land, one kilometer at a time.
Copyright 2022, StraightNews.org