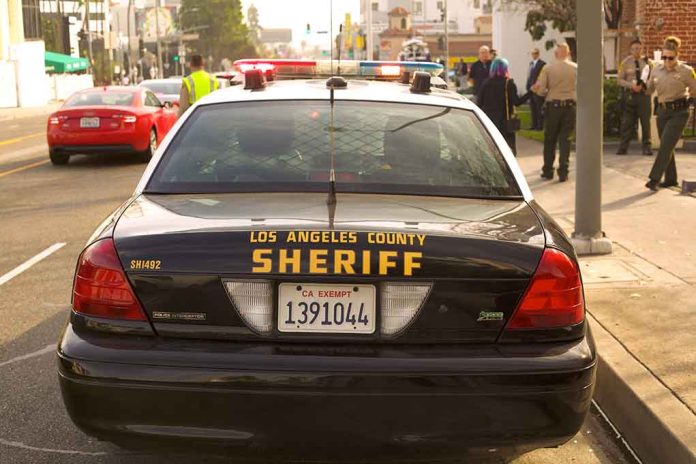 (StraightNews.org) – Four current or former employees with the Los Angeles County Sheriff's Department (LASD) are dead by apparent suicides and all of their deaths were discovered within one twenty-four hour period prompting investigators to wonder if there's a connection. Out of respect for the families, their names are not being released at this time.
The first body to be discovered was that of a former employee and retiree. LASD officials said it was reported around 10 a.m. on Monday, November 6th in Valencia. Around 12:50 p.m. officers received an additional report of another death in Lancaster. Another death was reported in Stevenson Ranch around 5:40 p.m. and homicide detectives began to look into another death at a hospital in Pamona after a fourth employee was declared dead around 7:30 a.m. the following day.
LASD shared a statement informing the public that they would not be releasing their names at this time as investigators are continuing to examine the circumstances surrounding their deaths. The Medical Examiner and detectives will look into each instance separately for the time being. No further details surrounding the deaths were given other than that they appeared to be suicides.
Sheriff Robert Luna said the "LASD family" was "stunned" to hear about the tragic deaths which "sent shockwaves of emotions" through their office. He said it was important to remember to check on colleagues and friends to make sure they're doing OK and the Sheriff's office was working to find new ways to reduce stress and support its employees.
Luna said that it was OK to ask for help and encouraged folks to seek it should they feel unwell or suicidal. The recent deaths bring the total of current or former employees who died by suicide to nine for the year.
Curiously more officers die from suicide than from being killed in the line of duty. The pattern is visible in data from 2018 forward. FBI data from 2022 showed that 118 officers were killed on the job, in the same year there were 161 suicides among the same cohort.
Copyright 2023, StraightNews.org