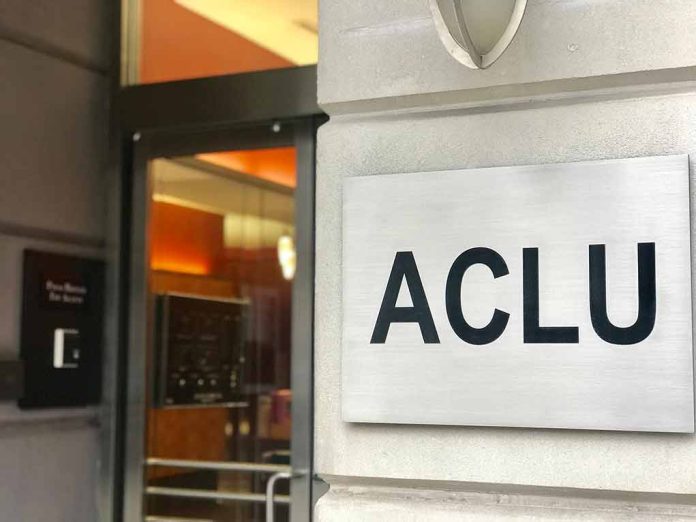 (StraightNews.org) – The American Civil Liberties Union (ACLU) has spoken out in defense of Donald Trump, saying the gag order recently imposed by the courts is an infringement of the former President's First Amendment rights. The organization, often a leading light for the progressive wing of politics and an opponent of Donald Trump, has a history of defending the speech rights of those it disagrees with and has previously supported the freedoms of neo-Nazis and the Ku Klux Klan.
Anthony D Romero, executive director of the ACLU, made his dislike of Trump clear and said no other President had damaged civil liberties as much as he had, but "if we allow his free speech rights to be abridged, we know that other unpopular voices will also be silenced."
Romero argues that the gagging order placed on Trump by US District Judge Tanya S Chutkan is "too broad and too vague" and could prevent Mr. Trump from speaking against his political opponents or criticizing the decisions of judges – both of which are guaranteed under the US Constitution.
The order from Judge Chutkan prevents Trump from "targeting" prosecutors or witnesses, but ACLU lawyers say the word "targeting" is open to too much interpretation to be legally valid. "In the context of the order, it could mean something as innocuous as to name or identify or something much more violent," the attorneys said.
Judge Chutkan is overseeeing the federal case against the former President in Washington, DC, and issued an order in mid-October to prevent him from verbally attacking prosecutors or witnesses on social media or during speeches. Special Counsel Jack Smith requested the order after Mr. Trump labeled him "deranged" and working for "Crooked Joe Biden" to interfere with the Presidential election of 2024. She rejected a request to prevent Trump from attacking the Biden administration or Washington, DC, which she said would impede his ability to campaign.
Mr. Trump called the gagging order an "abomination" and "unconstitutional."
Copyright 2023, StraightNews.org