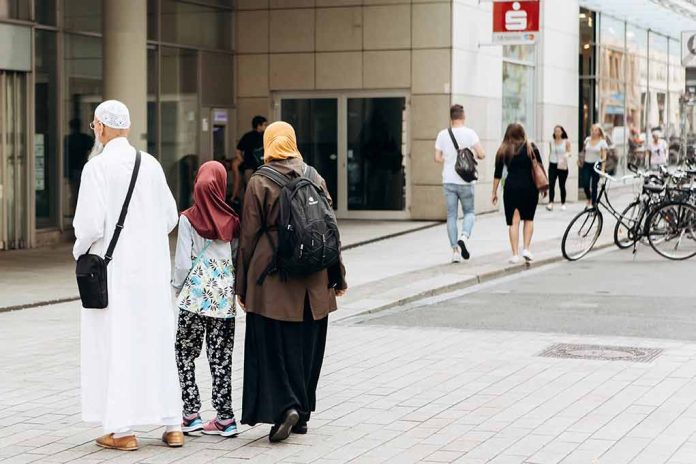 (StraightNews.org) – President Joe Biden is being lobbied by the Council on American-Islamic Relations (CAIR) to issue Temporary Protected Status (TPS) to all Palestinians living in the U.S. TPS would block deportation in almost all circumstances.
CAIR leadership and Americans for Justice in Palestine Action want Biden to force the Department of Homeland Security and State Department to cover Palestinians with the blanket protections afforded by TPS and another program called Deferred Enforced Departure (DED) to prevent deportation.
They published their letter on CAIR's website.
In the letter, they acknowledge the number of dead Palestinian civilians and children who have perished from the Israeli strikes in the last few weeks. They criticized bills by Republicans that would ban Palestinians from coming into the country or perhaps deport them in certain circumstances as lacking in compassion.
Rep. Ryan Zinke (R-MO) introduced the Safeguarding Americans from Extremism (SAFE) Act on November 2nd. The bill would prevent any new visas, asylum, and refugee status approvals for applicants coming into the U.S. with a Palestinian passport. Anyone already in the country from October 1st on a temporary visa would also be deported. Zinke cited threats to the immigration and asylum programs being abused by bad actors as well as an inability to trust the Biden administration to faithfully screen applicants as the reason for the act.
The bill has ten co-sponsors, all Republicans, including Reps. Majorie Taylor Greene (R-SC) and Andy Biggs (R-AZ).
CAIR cited "genocidal actions of the far-right Israeli government" as the reason for its request. They also mentioned the plight of Israeli-Arabs living in the occupied territories and said that the situation would naturally create fear for Palestinians living in the U.S. should they be forced to return there.
The TPS protections would allow Palestinians living in America to continue to live without fear of being deported, it argues.
The statement also urges calls for a ceasefire to prevent further loss of civilian life in the region.
Copyright 2023, StraightNews.org