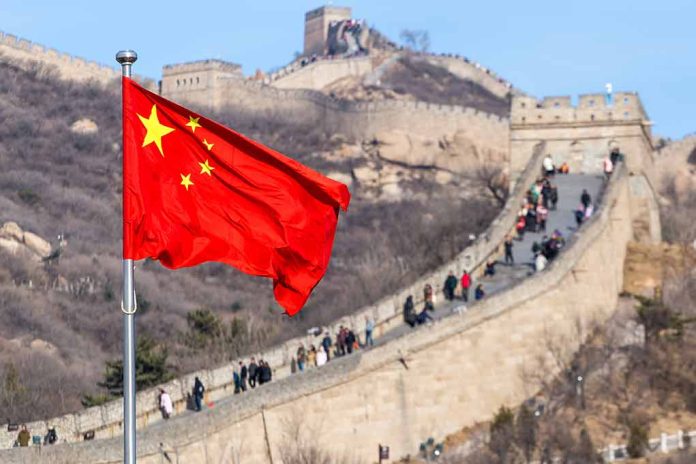 (StraightNews.org) – China claims it will crack down on producers of precursor chemicals for fentanyl, the deadly opioid currently flooding America's streets with most of the drug coming in through the southern border. The deal will reportedly be finalized during a meeting between President Biden and Chinese President Xi Jinping in San Francisco on Wednesday, November 15th.
Biden and Jinping will have a four-hour meeting in advance of the Asia-Pacific Economic Cooperation forum. They're expected to discuss the crackdown on fentanyl precursors and a range of other issues including Taiwan, and U.S. export controls over military equipment, according to the Financial Times.
Fentanyl is killing hundreds of thousands of Americans every year. Some knowingly ingest the drug while others get contaminated cocaine, heroin, or pills they believe to be something else. It's incredibly potent and easy to overdose.
The White House is slated to end restrictions against China's Forensic Police Institute in exchange for the crackdown on fentanyl precursors. U.S. authorities have previously accused the organization of human rights violations.
The move would mark a win for the Biden administration in the battle against fentanyl. However, the problem could also be addressed by securing the southern border. Voters are very concerned about the fentanyl problem, and it is a huge issue heading into the 2024 election season where Biden intends to run for reelection.
National Security Advisor Jake Sullivan said that the deal could mark further cooperation with China with tangible results. Officials are also tentative on celebration saying that results will take some time to see and there is concern that Beijing may not follow through on their commitments.
China experts have also indicated that any deal made with China could easily fall apart as soon as criticism is directed toward the communist state. Derek Scissors is a senior fellow with the American Enterprise Institute who suggested that if China perceives a lack of support from Biden in 2024, they may simply stop enforcement of the deal.
Copyright 2023, StraightNews.org