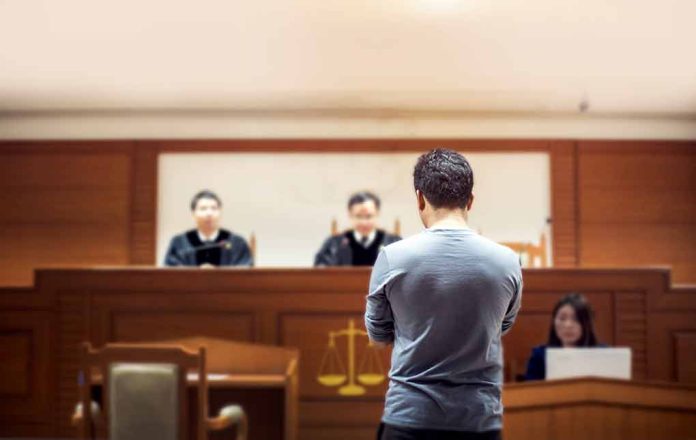 (StraightNews.org) – A violent brawl broke out in a Texas courtroom when a defendant pleaded guilty to murdering his girlfriend. Frank DeLeon Jr. admitted killing Diamond Alvarez in a Houston court and was sentenced to 45 years. The murdered 16-year-old girl's family members plunged at DeLeon following his plea, forcing security officers to intervene and pull people apart. Anna Machado, the victim's mother, was among DeLeon's attackers and later apologized for her behavior, saying she lost her temper because the convict was smirking at her.
Frank DeLeon met his girlfriend on the evening of January 11, 2022, and they argued because she'd discovered he was seeing another girl. He shot the teenager 22 times and left her body in a nearby field. Law enforcement officers arrested the 20-year-old shooter days later, and he was released to house arrest on a $250,000 bond. Police later arrested and detained him for breaching the bond.
The brawl was not the only dramatic episode in the court proceedings that followed, as DeLeon failed to turn up for the first day of his trial. His defense attorney told the court he had been involved in a vehicle collision the previous night and had suffered a "significant" head injury. Court proceedings were brought to a halt at that point, and when DeLeon did return, he changed his plea to guilty.
Courtrooms are obvious arenas for high emotion and drama; therefore, physical outbursts and arguments are familiar. In a case that mirrors that of Frank DeLeon, a father in Ohio jumped over the defense table at his daughter's killer, who he said was smiling at him. Micheal Madison was sentenced to death for murdering three women.
In a case last year in New Mexico, Michael Cox was on trial for abusing a young girl when he jumped up and attacked the Assistant District Attorney in front of the judge, lawyers, and reporters. Extraordinarily, the attorney then attacked Cox, and a brawl ensued.
Copyright 2023, StraightNews.org