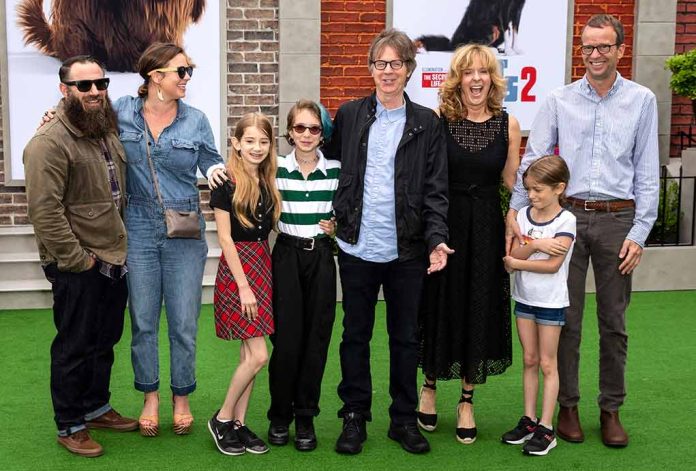 (StraightNews.org) – Reports show an accidental overdose took the life of Dex Carvey, the oldest son of former Saturday Night Live star and famed comedian Dana Carvey. Dex Carvey was 32 years old when he died.
The Los Angeles police informed an entertainment outlet that around 10 o'clock in the evening, Dex's girlfriend phoned 911. Dex was discovered lifeless and confined in the bathroom of his house. Paramedics attempted to resuscitate him but were unable to do so and pronounced him dead at the scene.
In a message that was posted on social media on Thursday, Dana Carvey broke the news to the public about the loss of his son. Carvey described the tragedy that hit his family, stating that Dex, their adored son, died of an overdose in a tragic accident. He was exceptionally gifted in several areas and actively pursued them, including music, painting, filmmaking, and comedy, Carvey said.
To state that Dex enjoyed life would be an understatement. He made things entertaining. But his family, friends, and his girlfriend Kaylee were what he cared about the most.
Reports show Dex's funeral was held on the fifteenth of November in Los Angeles, California.
Actor and editor Dex Carvey was recognized for his work on Carpool Pandering (2016), Beyond the Comics (2014), and The Funster (2013), among other projects. In addition to that, he has shared the stage with his brother Thomas, who is also involved in the comedy industry.
The family sent one last plea to anyone who battles with substance abuse to get assistance and count on the support of their loved ones. The Carveys want anybody who is battling with addiction or who is caring for someone who is struggling with addiction to understand that they are in their thoughts and prayers.
Though it was determined that Dex died at his home on Wednesday, but the official cause of death from the office of the LA County Medical Examiner did not rule on a precise cause of death.
Thomas Carvey, now 30 years old, is the surviving child of Dana Carvey and Paula Zwagerman.
Copyright 2023, StraightNews.org