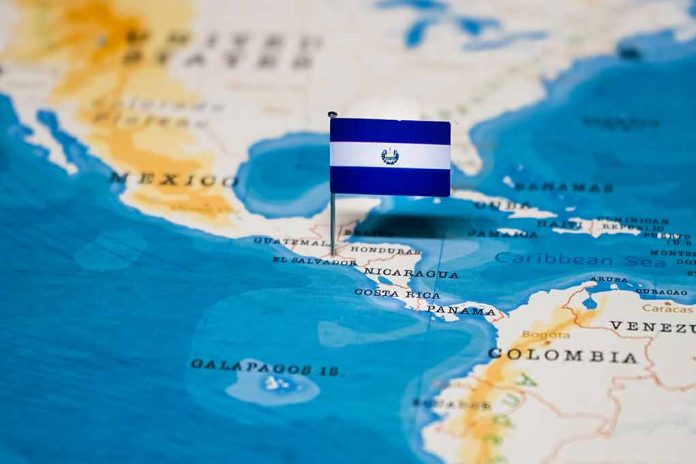 (StraightNews.org) – The government of El Salvador is imposing substantial fines on migrants passing through its country who plan to continue to the U.S. border. Arrivals from 57 African countries and India are required to pay $1,130 upon arrival, according to El Salvador authorities.
They implemented the fee beginning at the end of October, calling it an "airport improvement fee." They're targeting countries with a substantial uptick in travelers over the past year who are unlikely to be tourists.
Many of those targeted by the extra tax will continue to Nicaragua before making the perilous journey to the U.S. border. Nicaragua has relaxed visa requirements making them a hub for individuals coming from Africa, Cuba, and Haiti.
Migrants from Mauritania alerted U.S. officials to a spreading campaign on social media advertising lax visa requirements in Nicaragua and encouraging migrants to use that route to get to the southern border.
El Salvador officials were unsure how many migrants had passed through their country's ports of entry on their way to the U.S. A spokesman for the U.S. embassy in El Salvador refused to say whether the U.S. had requested the implementation of the fee.
President Nayib Bukele of El Salvador may find the issue a political boon to his campaign as he seeks reelection this year despite being capped by their country's constitution.
Biden administration officials have characterized Bukele's rule as totalitarian while Trump issued no specific criticism during his tenure. Bukele has been engaged in a war against crime in the country, locking up members of street gangs en masse, causing the crime rate in the country to plummet dramatically. His government is accused of violating their civil rights and engaging in torture of the detained. He's also been criticized for targeting members of the media and activists who oppose him.
Nicaragua has been accused of attempting to facilitate the mass migration of people into the U.S. despite condemnation from Biden's officials.
Copyright 2023, StraightNews.org