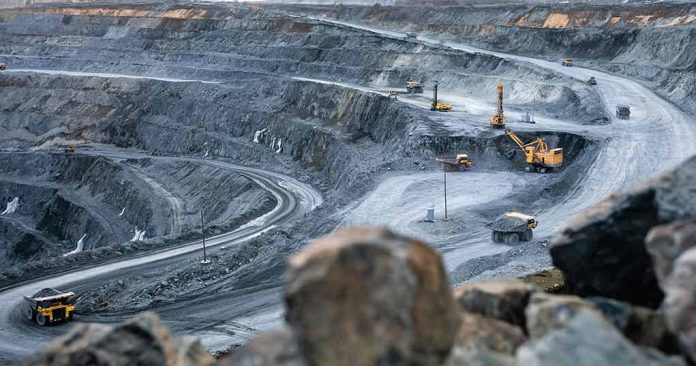 (StraightNews.org) – On Nov. 13, the oil giant Exxon Mobil announced that it would begin drilling in Arkansas for lithium by 2027. In early 2023, Exxon acquired the rights to around 120,000 gross acres in Columbia County, Arkansas, which includes one of North America's most prolific lithium resources, the Smackover formation.
Conventional oil and gas drilling methods will be used to access the lithium-rich saltwater from the reservoirs, which are located around 10,000 feet underground. Exxon then plans to use direct lithium extraction in Arkansas. A new technology, direct lithium extraction uses membranes or solvents and filters to produce lithium from the brine. The lithium Exxon mines will be converted to battery-grade material nearby. The leftover brine will then be pumped back underground. The company will then sell the lithium under the brand name, Mobil Lithium.
For the production of the lithium, Exxon will be partnering with Tetra Technologies, which produces chemicals for water treatment and recycling. Exxon stated that its goal is to produce enough lithium by 2030 to supply over 1 million electric vehicles.
In the 1970s, Exxon invented the rechargeable lithium-ion battery, but then walked away from the technology. Currently, lithium mainly comes from South America and Australia, and is mostly processed in China. The United States currently only produces a small amount of lithium.
"A major component of the energy transition" will be "electrification," according to Exxon Mobil Low Carbon Solutions president Dan Ammann. He added that the project would allow "emissions associated with transportation" to continue being reduced.
Though its competitors, BP and Shell, have invested in EV charging stations, Exxon does not have plans to invest in EV charging stations, according to Ammann.
Arkansas Gov. Sarah Huckabee Sanders stated that this "has the potential to transform our state."
Exxon also made a move to invest in fossil fuels in October when the company announced it would buy Pioneer Natural Resources for $60 billion.
Copyright 2023, StraightNews.org