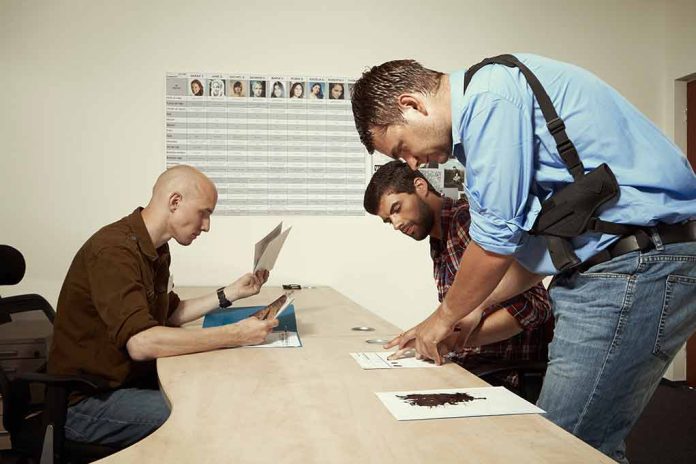 (StraightNews.org) – A Jordanian national, recently arrested in Houston on firearms charges, could be part of a terrorism ring, according to the FBI. Police detained Sohaib Abuayyash in October for unlawful possession of a firearm, but FBI Director Chris Wray stated that he "had been studying how to build bombs and posted online his support for killing Jews."
Security footage from firing ranges in Texas shows that Abuayyash learned to shoot several weapons including rifles and pistols, and the FBI says he has posted several messages online calling for the death of Jews. Texas Congresswoman Lizzie Fletcher said she is "deeply concerned" about the suspect, and the growth of antisemitism in the US since the terror attack on Israel on October 7.
"I am grateful and relieved that the FBI acted swiftly to thwart any planned attack, and I am requesting an immediate briefing from the FBI to discuss efforts to keep our community's Jewish families safe," she said.
Details on Mr. Abuayyash are sparse, and it is not known where he is held, but he appeared in a Texas court on October 24, and the Judge ordered his detention. Court documents said he "has made statements that he wants to go to Gaza to fight."
Abuayyash entered the United States in 2016 on a visa that expired in 2019. He has since applied for asylum status and been granted authorization to work. While he was seen at firing ranges with others, the FBI said it is worried that he could have launched a "lone wolf" attack on Jews – a concern that is heightened by growing antisemitism across America.
The Anti-Defamation League (ADL), which monitors antisemitism in the US, said there had been an almost 400% increase in incidents since the October 7 terror attack. The group recorded 312 incidents between October 7 and 23, up from 64 for the same period last year. The ADL said 190 were directly linked to the Israel-Hamas war.
Copyright 2023, StraightNews.org