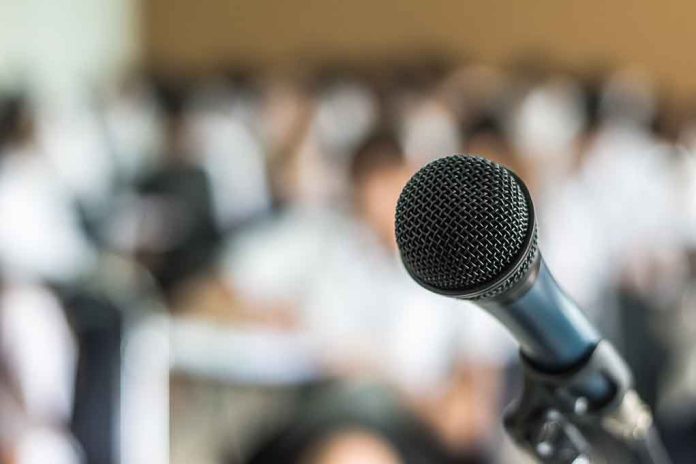 (StraightNews.org) – Republicans in the House of Representatives honed in on the possibility of Rep. Steve Scalise (R-La.), but his bid didn't coalesce enough support to emerge from discreet, closed-door meetings. The chamber now finds itself without a Speaker, following the ouster of Speaker Kevin McCarthy. Scalise withdrew his bid on Oct. 12, and Jim Jordan has emerged as the new favorite, although he, too, faces an uphill battle.
House Republicans used secret ballots to muster enough support for Scalise, but he won just 113 votes, with Judiciary Committee Chairman Jim Jordan receiving 99. Moments earlier, GOP members voted to raise the threshold for electing the Speaker to 217.
Mr. McCarthy was removed from the post during unprecedented drama after Floridian Rep. Matt Gaetz put forward a motion to put his position to the vote. All Democrats and a small group of Republicans voted to remove McCarthy, who later said he would not stand again. The move by Gaetz, a long-time critic of McCarthy, came after the former Speaker rushed through a piece of last-minute legislation in late September to prevent a government shutdown on Oct. 1.
Dissenting Republicans were enraged that McCarthy passed the legislation with Democrat support and without securing the spending cuts they hoped for. Gaetz instantly lashed out at McCarthy, calling him a weak leader. Mr. McCarthy accused Gaetz of destabilizing Congress and the GOP for extra funding and internet "clicks."
Steve Scalise was elected to the House in 2008 to represent the First District of Louisiana and rose to the position of House Majority Leader last year. To be elected to the Speaker's chair, needed the support of all but four Republicans – a task that has proven elusive.
Georgia Rep. Marjorie Taylor Greene said she would not vote for Scalise, saying Jim Jordan is the "fighter we need." Similarly, Lauren Boebert, Carlos Gimenez, Bob Good, Michael Cloud, Nancy Mace, Max Miller, Chip Roy, and George Santos have all publicly declared they were against Scalise. Rep. Lloyd Smucker of Pennsylvania said the House GOP is broken and must carve a new path forward – adding that he supported Jordan.
Copyright 2023, StraightNews.org