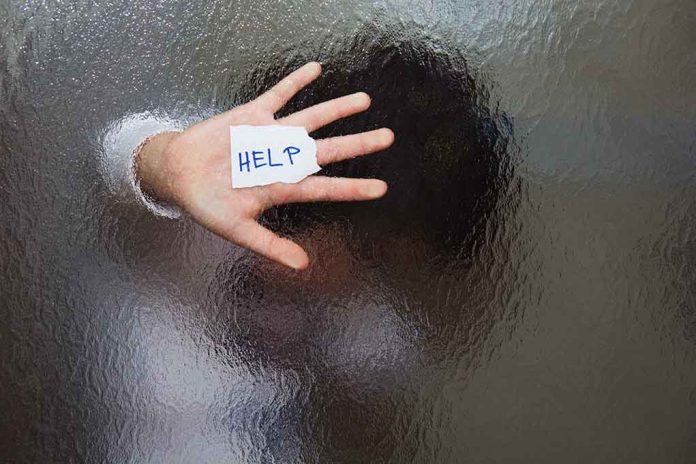 Domestic Violence Victims: You Aren't Alone, Help Is Available
(StraightNews.org) – Domestic violence affects people in more ways than just physically and emotionally. Survivors often face severe financial difficulty, debt, and many other issues. Since abusers control their victims, this likely includes more than just physical and mental abuse. Normal activities such as banking, working, and having a good credit score are likely unavailable to those in abusive situations.
In 98% of domestic abuse cases, financial abuse also occurs, and women are usually at the most risk. Domestic abuse can cost up to eight million days of work annually, and roughly 70% of those in abusive relationships are kept from working at all. Additionally, 60% of victims have had their credit destroyed and will have difficulty repairing it after leaving.
It IS Hard
Leaving an abusive relationship can be one of the hardest things that someone can do. Not only is there the fear of retribution, but knowing that they will be leaving their entire life behind and will have to start over can be difficult to overcome. It's not easy, but the best thing to do is keep finding opportunities to move forward. Help is out there.
Domestic abuse isn't a new problem. As such, there are a wide variety of assistance programs available to help people find their way out. There is an entire network of charities and volunteer organizations, as well as programs available at every level of government, to help survivors safely leave their abusers and begin the steps towards recovery. No matter what you choose to do, it all starts with a single step.
Step One
Deciding to leave your abuser is the first step down the road to recovery. This is one of the hardest things for victims to choose to do. For help with this, contact the National Domestic Violence Hotline. The first thing the site will do is help the victim continue to safely seek help without worrying about their abuser checking their online browsing history. A clean exit is crucial to leaving an abusive situation successfully. The hotline offers anonymous online chatting, texting, and voice options.
Plan Ahead
Making a fresh start is never easy, but having a plan in place can simplify the process. Sometimes the only option for freedom is to pack a single bag and leave. Fortunately, there are programs that can assist fleeing victims, but being able to plan ahead will make the transition far more manageable.
Having some money and tangible property set aside, finding employment, and securing housing are all helpful tools for transitioning victims. Sometimes abusers force their victims to wear nice clothing and jewelry to maintain their façade. These items can be sold to earn funds to help victims escape.
Every abuse situation is different, and each will require different steps towards freedom. Having a plan, along with counseling and other assistance programs, can make the journey easier.
Government Programs
Financial assistance programs are available for people with fewer resources or forced to flee, especially for those with children. Looking into programs like SNAP for your groceries or TANF, which provides temporary financial assistance for needy families. Some government-funded shelters take in domestic abuse victims and their families while they get back on their feet.
Be Safe
People leaving violent situations are concerned about their safety and well-being. A safe exit strategy can be complicated, especially as victims must leave as little traceable information as possible. Banking, meeting with counselors, and authorities should be done in person. During this process, it is wise to ensure that your home life remains as normal as possible. Remember, a safe plan is a good plan.
Copyright 2022, StraightNews.org