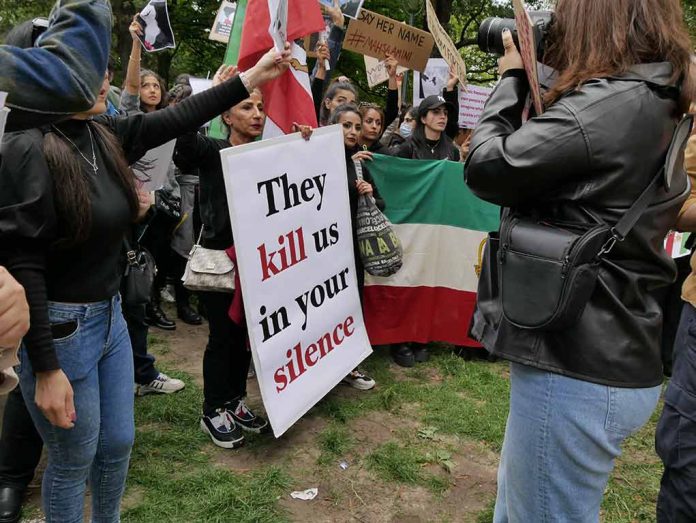 (StraightNews.org) – The US described Iran's appointment to the UN's Human Rights Council as "absurd." Human rights activists were furious when the announcement came that the Islamic regime would chair the United Nations human rights social forum, with many pointing to the country's long history of severe human rights abuses.
US Permanent Representative to the Human Rights Council Michele Taylor said it is "unacceptable" that a human rights group should be led by a nation "implicated in such persistent and flagrant human rights abuses as Iran."
The appointment comes only weeks after Iran-funded Hamas launched a terror attack on Israel that killed more than 1,400 Israeli civilians.
Activist Hillel Neuer, who leads the UN Watch organization, called on the global body to explain why it had decided to "elevate a regime that beats, blinds, tortures & rapes women who demand their rights?" Mr. Neuer pointed to recent peaceful protests by women's groups in Iran that were met with ferocious force by the state. He furthermore reminded the UN that it had passed a resolution condemning the Iranian regime for its violent response.
Lisa Daftari, editor-in-chief of The Foreign Desk, also slammed the decision, saying the UN is "supporting a regime that executes innocent young people for showing hair."
It is not the first time the United Nations has promoted Islamist regimes to head influential human rights bodies. In 2017, the UN appointed Saudi Arabia, a country where women "must have a male guardian who makes all critical decisions on her behalf," to sit on a council dedicated to the expansion of women's rights.
Then-US Ambassador to the United Nations Nikki Haley said the appointment was evidence that the United Nations was "corrupt." Haley said the United Nations Human Rights Council made a "mockery" of human rights and described it as a "hypocritical and self-serving organization" that displayed "unending hostility to Israel" while disregarding human rights abuses by other nations worldwide.
Ms. Haley quit the Human Rights Council in 2018.