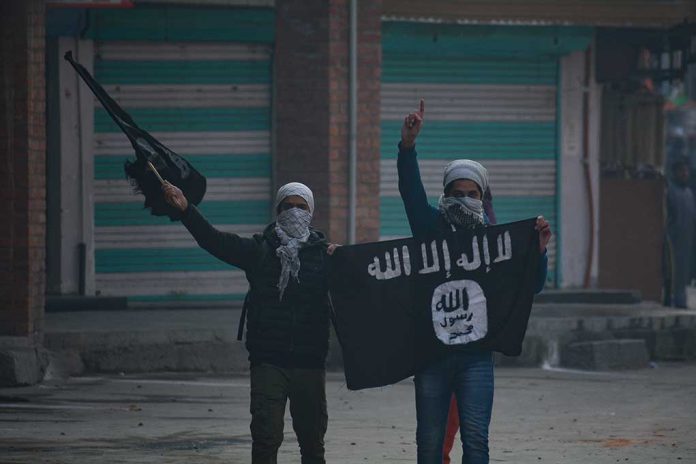 (StraightNews.org) – A propaganda video of two Israeli hostages was released by Palestinian group Islamic Jihad last week, offering their release in exchange for fuel and other supplies.
The two hostages featured in the video are Hannah Katzir, 77, and Yagil Yaakov, 13, both kidnapped from Kibbutz Nir Oz. This is the first released hostage video to feature a male hostage. The video also features a member of Islamic Jihad, wearing a black mask covering his face. The Jihadi says their group is willing to release these two hostages for "humanitarian" reasons, because they do not have the medicine or electricity required to provide aid for Katzir, and that they would be willing to let Yaakov go due to his young age. The militant said the two hostages would be released once "appropriate conditions were met," but did not give details of what those conditions were.
The Israeli government believes there are about 240 hostages held in Gaza after the October 7th attack by Hamas. It is believed that the majority of the hostages are being held by Hamas, but the smaller militant group, Islamic Jihad, has stated that they hold at least 30 hostages.
This is the third propaganda video released by militants in Gaza featuring hostages. Thus far, only four hostages have been released. The last captives who were released were two 85-year-old women, who were returned to Israel on October 23rd.
The hostages in this video, like previous ones, speak to the camera and blame Israeli Prime Minister Benjamin Netanyahu for the attack on October 7th, as well as specifically blaming him for the deaths of all the children who were killed and "all the problems… in Israel and the world."
The Israeli military has called the video "psychological warfare" but declined to comment further, saying it would only benefit their captors to say more. A member of the Israeli Defense Forces, Read Admiral Daniel Hagari, refused to comment on their release, saying the families would be updated before the public.
Copyright 2023, StraightNews.org