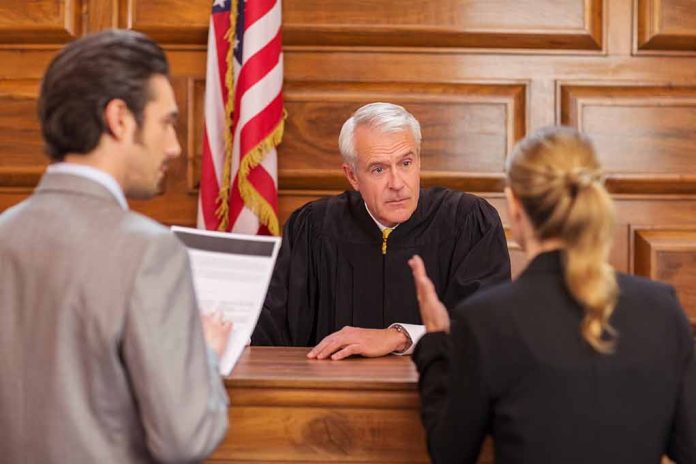 (StraightNews.org) – Three members of a Sacramento family have pleaded guilty to involvement in the shipping of $600 million worth of stolen catalytic converters from California to New Jersey. Brothers Tou Sue Vang and Andrew Vang and their mother Monica Moua admitted they were part of a "national network of thieves, dealers, and processors" of car parts that supplied the catalytic converters to a metal refinery for $600 million – the Vang family pocketed more than $38 million.
The US Attorney's office said 21 people from California and New Jersey were charged in the case, adding, "The black-market price for catalytic converters can be above $1,000 each."
Last November, law enforcement officers busted the network and issued indictments for crimes including money laundering, receiving stolen goods across state lines, and conspiracy. The Department of Justice said the stolen vehicle parts were sold on to DG Auto Parts LLC of Freehold, New Jersey, who allegedly extracted precious metals from the devices, including platinum, for onward sale. DG Auto owner Navin Khanna was charged, and assets, including luxury homes and vehicles, were seized.
Experts say catalytic converter theft has risen dramatically in the past few years. The device transforms pollutants such as carbon monoxide and hydrocarbons into carbon dioxide and is made from the metals platinum, palladium, and rhodium. Experts argue that the rising cost of metals is the cause of the growing number of thefts.
Mechanics say the device is easy to steal, and it can take a thief only 5-10 minutes to complete the process. Replacements cost between $2,000 and $2,500, and most victims don't immediately realize the theft has occurred. The vehicles most vulnerable to catalytic converter theft include the Toyota Prius and the SUV models 4Runner, Tacoma, and Tundra.
These models are vulnerable because of their height from the ground and the ease with which thieves can slip underneath. There are also more precious metals in the converters of these models.
Copyright 2023, StraightNews.org