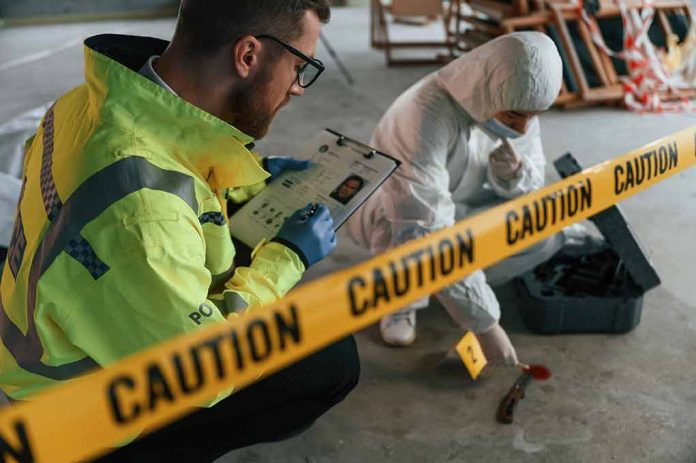 (StraightNews.org) – A Queens, New York, landlord has been charged with killing two of his tenants as well as his girlfriend. On Nov. 15, David Daniel, 54, was arraigned after being charged with three counts of second-degree murder as well as one count of criminal possession of a weapon.
Daniel was taken into custody at the 113th precinct after he walked in at 7:05 a.m. Nov. 14, and allegedly said, "I did something bad." According to NYPD Assistant Chief Kevin Williams, Daniel made the statement after he told an NYPD officer that he was "having issues" with his tenants because they were late on their rent. He also told police he was having issues with his girlfriend.
According to NYPD officials, Daniel confessed to police "that he killed three people," he added where they were located and that he had "left the backdoor open." He recounted the crime in a "very matter-of-fact way," according to officials.
Police then responded to Daniel's home on Milburn Street around 7:15 a.m. Nov. 14 where they located the victims, his girlfriend, Coleen Fields, 51, and his two tenants, Wayne Thomas, 57, and Evette Sweeney, 55. Fields' body was found in the second-floor bedroom, while the bodies of Thomas and Sweeney were found in a basement bedroom. All the victims suffered from multiple stab wounds, while Fields was also found with her throat slashed. The three victims were pronounced dead at the scene.
According to surveillance footage obtained by the NYPD, Daniel left the home around 6:20 a.m. after loading a black garbage bag into his 2015 Nissan Murano. On Nov. 15, the vehicle was still being searched by police outside the 113th precinct.
In a statement following the arraignment, Queens District Attorney Melinda Katz said that the "bloody crime scene was the result of extraordinary brutality."
Judge Scott Dunn ordered that Daniel be held without bail until a Nov. 17 court appearance.
Copyright 2023, StraightNews.org