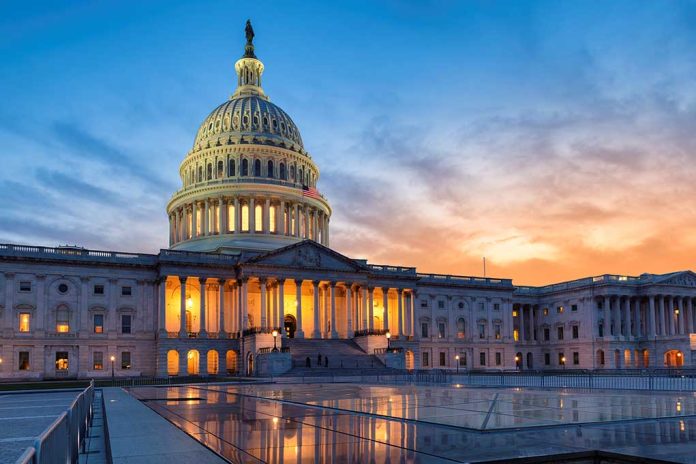 (StraightNews.org) – Last Tuesday, every Democrat along with eight Republicans voted to oust Kevin McCarthy from the speakership. With the speaker's chair vacant, North Carolina Republican Rep. Patrick McHenry was named speaker pro tempore moments later, CBS News reported.
Based on the House rules approved in January, if the speakership became vacant, a temporary speaker would be selected from a list Kevin McCarthy submitted to the House clerk in January. Rep. McHenry, a longtime ally of McCarthy, was the first name on the list.
McHenry will serve as speaker pro tempore until the House elects a new speaker.
Last Wednesday, two Republicans announced bids to replace McCarthy, Majority Whip Steve Scalise (R-LA) and Judiciary Committee Chair Jim Jordan (R-OH).
In separate letters to the Republican conference, Scalise and Jordan both presented themselves as candidates who would unify the party and get the conference back on track to push back against President Biden's agenda.
In his letter to Republican colleagues, Jordan acknowledged the work the Republican majority has done so far and said more must be done to "keep our promises to Americans."
Chairman Jordan, who was the first to announce his run, told reporters on Capitol Hill that based on messages he has received from his GOP colleagues, support for his speaker's bid is "strong."
In his letter to Republican colleagues announcing his bid, Scalise touted his "proven track record" of uniting the various factions of the GOP to build consensus. He said the coming weeks would be "some of the most arduous times we will face together," and asserted that the Republican conference "is worth fighting for."
Scalise called for mending the "deep wounds" within the GOP majority so the conference can "focus on our objectives" and "get back to work" for the American people.
When asked to comment about Jordan and Scalise running for the speakership, Rep. McCarthy described the two lawmakers as "good friends" who "would do great jobs."
Copyright 2023, StraightNews.org