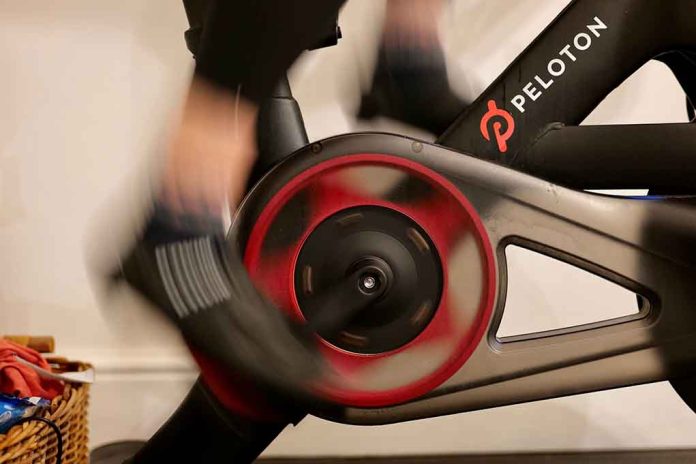 (StraightNews.org) – Speaking with comedian Theo Von on his podcast "This Past Weekend," UFC President Dana White had harsh words for the stationary bike company Peloton after learning that they had pulled advertisements from Von's episode featuring independent presidential candidate Robert F. Kennedy Jr.
Von and White discussed the bizarre normalization of the practice of attempting to manipulate content creators by refusing them ad revenue for putting out content or hosting guests with which the advertiser disagrees politically.
White began to rip apart Peloton CEO Barry McCarthy, telling viewers that he's going to pull Peloton bikes out of all his gyms. The relevant part of the conversation happened around 75 minutes into their discussion.
Von indicated that after hosting RFK on his show, he had more than one company call and complain. He said they refused to advertise on that episode or suggested he take the entire interview down. White and Von then agreed that there was nothing particularly outrageous about RFK's views but rather he's rankled the ire of the Democrat establishment and as such is persona non grata among the media elite.
White then asked which companies complained and Von's producers let them know it was Peloton. In a profanity laden tirade, White mocked the company for having the temerity to complain about a guest on a podcast. He then asked to see what the CEO of Peloton, Barry McCarthy, looked like.
White mocked his appearance, suggesting he "looks like that guy 100%" and insulted him by comparing him to an apparatus for cleansing female genitals.
Upon learning that McCarthy was based out of San Francisco, the pair indicated that made sense. White then asked if they had Pelotons in his gyms, and upon learning that they do have their bikes, he indicated his intention to have them all ripped out and disposed of.
Peloton's sales have lagged in recent months. The stationary bike company suffered a net loss of $159.3 million for the quarter ending on Sept 30th. Their 2022 numbers were similarly dismal, with a net loss of $408.5 million the same year they fired or laid off thousands of employees. Their stock value has also not recovered from a massive drop in August where the average price per share was approaching $10, it's yet to break $6 since a drop in September.
Copyright 2023, StraightNews.org
#BBD0E0
»