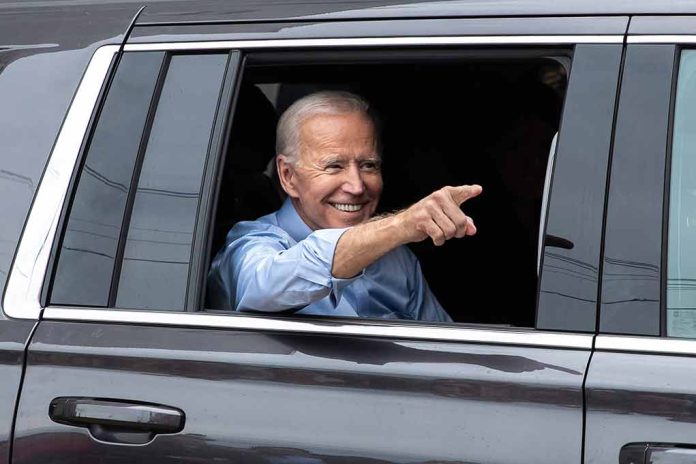 (StraightNews.org) – President Biden has had his first positive approval rating in five months. A Rasmussen Reports survey conducted in early October revealed 49% approval compared with 48% disapproval. This is the first time more Americans have felt positively about the President since May 2023. The majority of polls, however, continue to show a widespread lack of enthusiasm for the 80-year-old Commander in Chief.
An NBC survey in September, for example, put the President's disapproval rating at 56% against 41% approval – his worst single result since he entered the White House. In his battle against President Trump, Biden saw one of his most concerning results in a Washington Post poll that placed the former President ten points ahead of the current one. It also showed, however, that 49% disapproved of Trump's performance in the Oval Office against 48% who approved.
Figures from late September into early October give little clue as to who will win the keys to the White House in 2024. Trump is retaining, and even increasing, his commanding lead in the Republican primaries, and viewers rated him the outright victor in the second GOP debate in Los Angeles, even though he wasn't there.
The former President elected to deliver a speech to union workers at the time, and his spokespeople called on the RNC to cancel further debates and focus on defeating President Biden. Nevertheless, a Morning Consult poll the day after the debate showed Trump's support went up from 58% to 63%.
Another concern for Biden was revealed in an NBC survey in September, which complicated matters and showed a commanding Trump lead when third parties were introduced to the mix. For example, the poll showed both contenders were neck and neck at 46% in a one-on-one match-up, but when third-party options were included, Trump raced ahead and beat Biden by 39% to 36%.
Third-party competition will likely come from the No Labels organization, Green and Libertarian parties, and independent candidates such as academic Cornel West.
Copyright 2023, StraightNews.org