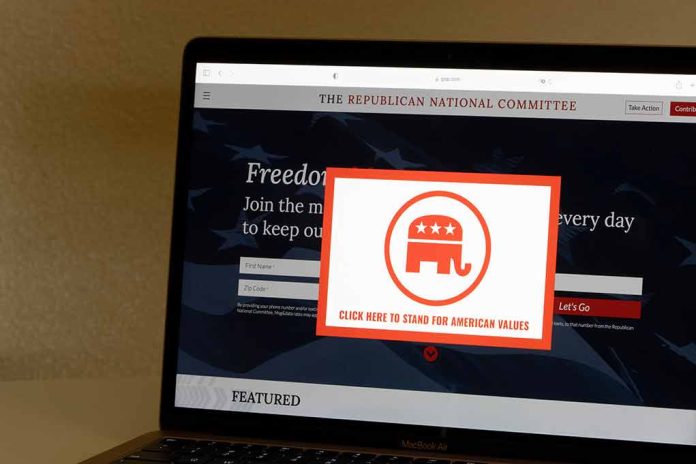 (StraightNews.org) – Republican National Committee (RNC) Chairwoman Ronna McDaniel lashed out at now-independent Presidential candidate Robert F. Kennedy saying, "A Democrat in Independent's clothing is still a Democrat." She added that he cannot hide from his record of supporting Hillary Clinton and praising tax hikes proposed by left-wing New York Rep. Alexandria Ocasio-Cortez.
The nephew of former President John F. Kennedy initially announced his run for the White House as a Democrat candidate in April, but at a rally in Philadelphia recently, he said he had changed direction and would now run as an independent.
"Bobby feels that the Democratic National Committee is changing the rules to exclude his candidacy so an independent run is the only way to go," said a campaign insider.
Mr. Kennedy and Democrat candidate Marianne Williamson both strongly condemned the Democrats' decision not to hold primary debates, calling it undemocratic and an apparent attempt to shield President Biden from competition.
Former attorney and environmental activist Kennedy stoked controversy during the coronavirus pandemic when he forcefully opposed mandatory vaccinations, took aim at major pharmaceutical companies, and referred to the mainstream media as "mercenary."
So contentious are Kennedy's views that his own family has spoken out against him and urged American voters not to give him their support. His sister, lawyer and activist Kerry Kennedy, tweeted that she was "deeply saddened" by his announcement and described his White House bid as "perilous for our country."
Polls suggest that Kennedy's campaign is more likely to negatively impact President Biden's numbers, but analysts suggest he could also land a blow on President Trump. A Trump supporter in Michigan told reporters that she will now struggle to decide between Kennedy and the former President. "In a perfect world, I would love for them to run together," she said.
In an Ipsos survey, however, with Trump and Biden both polling 35%, the President's support fell to 31% when Kennedy was added to the list of options, while Trump's dropped to 33%.
Copyright 2023, StraightNews.org