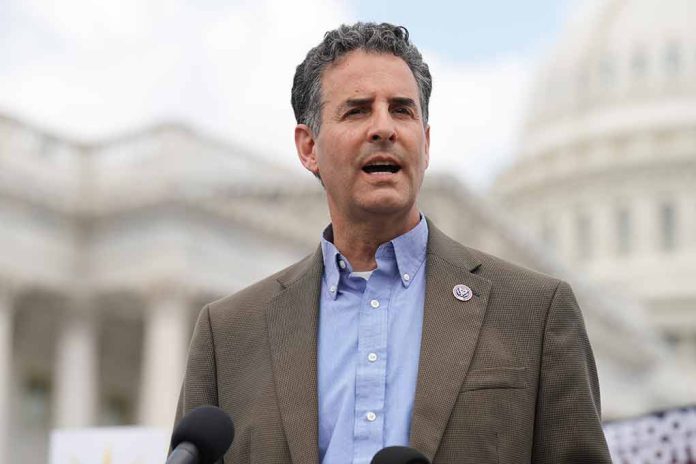 (StraightNews.org) – Two Democrats have announced they are walking away from Capitol Hill and will not seek re-election to the House of Representatives. The first to announce his retirement was Rep. John Sarbanes of Maryland, who has served in the House for almost two decades. Joining him is Rep. Jeff Jackson from North Carolina, who won his seat in 2022.
Mr. Sarbanes said he wishes to return to the non-profit work he did before entering Congress and "explore the many opportunities to serve that exist outside of elected office." He added that he believes Democrats are on course to take control of the House in 2025, and this leaves him hopeful for America's future. Sarbanes is the oldest son of Senator Paul Sarbanes, who served in the House of Representatives from 1971 to 1977 and then in the Senate from 1977 to 2007.
Rep. Jeff Jackson said he is leaving Congress but not politics, as he plans to stand for election to become North Carolina's Attorney General. Mr. Jackson represents the NC-14 district, which was redrawn under new Congressional maps. The newly-drawn district contains a 58% Trump-supporting population, and analysts suggest it will now be highly challenging for a Democrat to win that seat.
"A group of politicians in North Carolina just redrew my congressional district to take me out. They're going to replace me with one of their political allies," Jackson said. The Representative added that he will now redirect his efforts to becoming Attorney General and, if successful, will tackle the growing Fentanyl crisis, business corruption, and fraud.
Jackson made headlines in April when he published a video on TikTok that heavily criticized his Congressional colleagues as "totally faking it." He told more than 4.5 million viewers that when cameras are off, Members of Congress behave differently because "their incentives are different." He added that politicians pretend to be angry about issues because "if they keep you angry, they'll hold your attention."
Copyright 2023, StraightNews.org