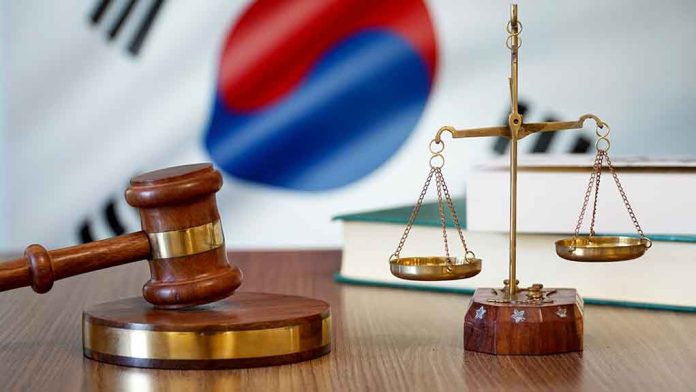 (StraightNews.org) – The president of South Korea, Yoon Suk Yeol, is facing criticism that his war against "fake news" is silencing free speech.
Last week, the Korea Communications Commission (KCC) introduced a "fake news eradication plan" that many observers say violates the Korean Constitution in regards to free speech. Media experts believe the new system the South Korean government wants to institute is a way for the government to shut down critics by making arbitrary decisions about what is fake news.
The new system would add a "fake news reporting center" within the Korea Communications Standards Commission (KCSC), as well as a "one strike" rule that would allow the government to censor publications that publish what the government calls "fake news."
A journalism professor at Seoul's Sookmyung Women's University, Pae Jung Kun, called it "dangerous" to allow the decision on what constitutes fake news to fall to the government, as it undermines the ability for the media to hold politicians and the government accountable.
The crackdown on the free press in Korea intensified earlier this fall, when President Yoon's office ordered prosecutors to ransack the offices and homes of reporters from an independent news organization, Newstapa, for a report that it published last year. Journalists who work for other publications were targeted as well, with investigators seizing their cellphones to allegedly look for "criminal evidence of defamation." Three TV channels were fined by the government for sharing the Newstapa article, which the government called "fake news."
The Newstapa article in question was published three days before President Yoon's election in early 2022. It included an allegation that in 2011, when Yoon was a prosecutor, he refused to indict a man involved in a real estate and banking scandal due to lobbying from a former prosecutor. Though the controversy had been reported on previously, the Newstapa article included a recorded conversation between a key figure in the scandal, who claimed he was involved in getting the case dropped.
South Korea has been a democratic nation since the 1990's, but many observers fear that President Yoon's crackdown is leading the country backwards.
Copyright 2023, StraightNews.org