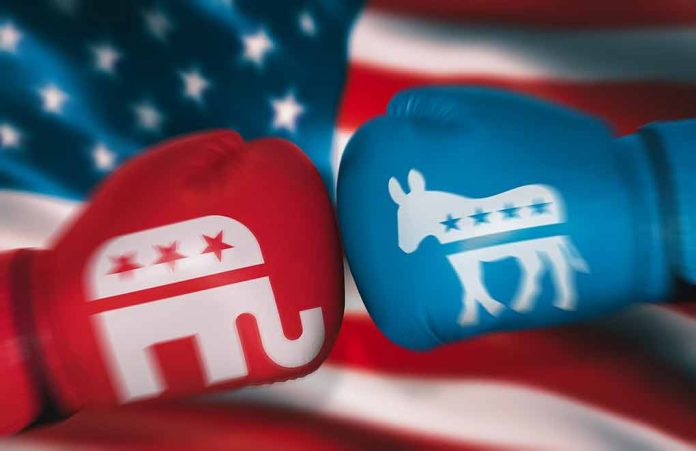 (StraightNews.org) – On Nov. 13, Democratic Virginia Rep. Abigail Spanberger announced she would not be seeking reelection next year, running instead for Virginia governor in 2025.
A former CIA officer, Spanberger announced her plans in a campaign video. She stated that she would work on the recruitment and retaining of teachers, easing inflation, lowering the cost of prescription drugs, and growing the middle class. Spanberger, who has served three terms in Congress, pledged to stop "extremists from shredding women's reproductive rights."
Before beginning her political career, Spanberger worked for the U.S. Postal Service as a law enforcement officer involved with the tracking of narcotics traffickers as well as cases involving money laundering. She then joined the CIA, where she worked as an officer on cases involving counterterrorism as well as nuclear proliferation.
She was first elected to represent the 7th Congressional District, a swing seat in northern Virginia, in 2018 after unseating Republican Rep. Dave Brat. In 2016, former President Donald Trump won the district by 8 percentage points. Spanberger became the first Democrat in close to 50 years to represent the 7th District, which at the time included part of central Virginia as well as some of the Richmond suburbs.
In 2020, she was re-elected after defeating state legislator Nick Freitas. The seat was then overhauled during redistricting, moving it toward Fredericksburg. In 2022, Spanberger was re-elected after Republican challenger Yesli Vega.
During her time in Congress, Spanberger has become known as a bipartisan consensus builder. Her decision to not seek re-election is expected to lead to a crowded Democratic primary, as well as a crowded Republican primary.
The news led Republicans to weigh in what is expected to be a competitive seat. On Twitter, the National Republican Congressional Committee said that "Republicans will flip this seat," adding that swing seat Democrats "are scrambling for the exits."
If elected, Spanberger would be the first female governor of Virginia.
Copyright 2023, StraightNews.org