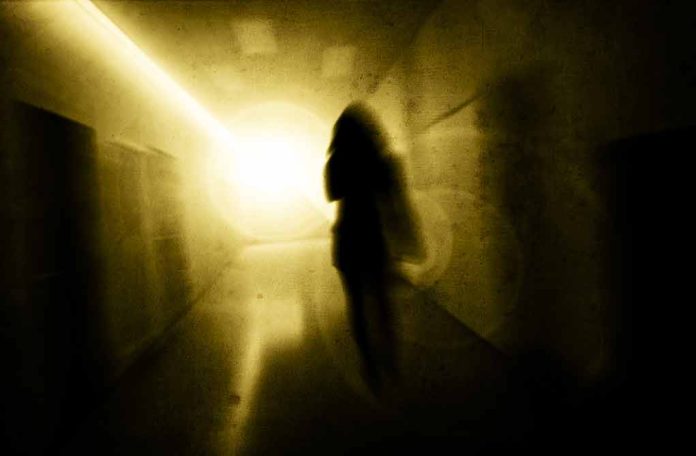 (StraightNews.org) – Police in Pennsylvania arrested State Trooper Ronald Davis for allegedly committing his ex-girlfriend to a psychiatric facility under false pretenses. A press release from the Dauphin County District Attorney's Office said 37-year-old Davis faced charges of felony strangulation, unlawful imprisonment, simple assault, recklessly endangering another person, and official oppression. Davis, who is married with children, had an "intimate relationship" with the woman who was committed to an institution for five days as a result of his alleged lies.
The incident occurred on August 21 when State Trooper Davis asked his colleagues for help because this victim – identified only as MF – had mental health problems and threatened suicide. He applied for a court order using texts he said were from the victim and which confirmed his assertion that she presented a risk to her own safety.
Having obtained the order, he approached the woman while she was having a picnic in a state forest. Video footage showed him wrestling her to the ground and sitting on top of her, telling her repeatedly that she needed help.
Fellow officers then restrained the woman and took her to Lehigh Valley Hospital-Schuylkill. According to court documents, she had suffered injuries to her forehead, torso, back, buttocks, forearms, knee and lower body.
When she was released on August 26, police interviewed her and discovered that she had been wrongly detained. The Trooper was remanded without bail.
In the video clip, the victim told Davis she had done nothing wrong except disagree with him, which, according to historical records, was a legitimate reason to detain women until the late 19th century. Men could have women committed for disagreeing, smoking, studying, keeping "bad company," laziness, overtaxing their minds, or "political excitement."
In 1835, British psychiatrist James Cowles Prichard created the concept of "moral insanity," which was later applied to women who read books or studied. Such women were described as suffering from "eccentricity of conduct" and were frequently institutionalized.
Copyright 2023, StraightNews.org