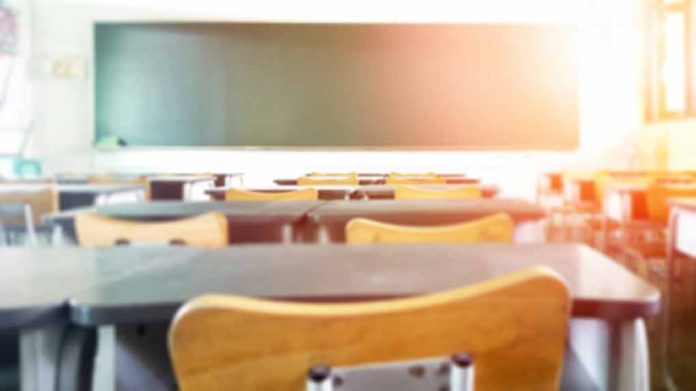 (StraightNews.org) – Republican lawmakers have accused New York's education authorities of promoting antisemitic and anti-Israel material in schools. Rep. Claudia Tenney wrote to the Education Department (NYSED) to complain about materials intended to help teachers explain the Middle East war following the attack on Israel on October 7.
The letter stated that Rep. Tenney had received a series of complaints about the teaching resources from Jewish educators and Rabbis who said they were "clearly biased against Israel." The material does not mention that Israel has agreed to a peaceful two-state solution on several occasions, but successive Palestinian leaders rejected these, the letter notes.
Entitled "The Israeli-Palestinian Conflict Explained," a video explains that "for the past 70+ years, Israelis and Palestinians have been fighting about one thing: land." Rep. Tenney's letter called this a gross mischaracterization that "glosses over the true essence of the conflict," which is the desire of Palestinian groups to "wipe out Israel and the Jews."
Reps Elise Stefanik, Nicholas Langworthy, Andrew Garbarino, Mike Lawler, Anthony D'Esposito, Marcus Molinaro, Nick LaLota, Brandon Williams, and Nicole Malliotakis co-signed the letter.
A similar row broke out in New Jersey during a Union County Vocational-Technical Schools meeting where outraged parents called for a teacher to be fired after she shared anti-Israel content with his students. Psychology teacher Khrushid Junus reportedly shared a video – unrelated to coursework – with his pupils via Google Classroom software. The video included footage alleging that the United States is supporting "ethnic cleansing" in the Middle East by backing Israel in the war.
Board Vice President Jon-Henry Barr called the video "horrible," "demonstrably false," and "full of outright lies." Superintendent Gwendolyn Ryan assured parents that the film was removed the same day it was posted, that a new education program was in the works, and pupils would hear a lecture from a Holocaust survivor next month. Jewish attendees at the meeting said they were frightened by the content that was shared.
Copyright 2023, StraightNews.org