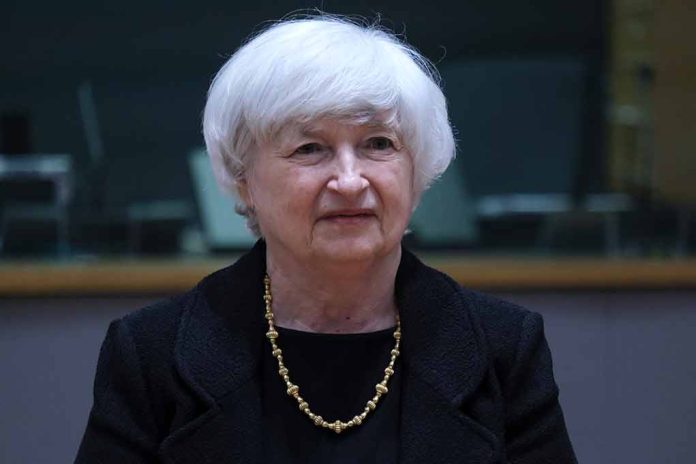 (StraightNews.org) – The US Treasury Secretary said America can afford to support Israel and Ukraine as both countries continue down the path of war. The US has provided more than $100 billion to Ukraine since the conflict with Russia began last February, and President Biden has promised that support will continue. He also told Israel, which went to war with the terrorist organization Hamas on Oct. 7, that it could count on America's backing.
In an interview with Sky News, Secretary Janet Yellen said the US economy and finances are in good shape but noted that it is too early to assess the potential costs of the conflicts, particularly the war involving Israel, as it has just begun. She also pointed out that the Middle East conflict could spread rapidly. "We do need to come up with funds, both for Israel and for Ukraine. This is a priority," she said.
Ms. Yellen's remarks came as Iran threatened a pre-emptive strike against Israel if it goes ahead with its anticipated ground offensive in the Gaza Strip, which has been delayed until after President Biden's visit to the region. Biden reassured Israel that the US remains its close ally but urged the Israeli government to allow Palestinian civilians an opportunity to leave the area before engaging in battle with Hamas inside Gaza.
Iran's supreme leader Ayatollah Ali Khamenei said the "world is witnessing the Zionist regime's genocide of Palestinians in Gaza" and "Death to Israel" before issuing a stark warning that "resistance forces" will hit Israel if it does not pull out of Gaza.
Meanwhile, the Israeli Defense Force (IDF) continues to bombard the Gaza Strip from the air and reports hitting hundreds of targets. IDF troops are also engaged with Hezbollah – another terrorist organization funded by Iran – on its northern border.
The United States has sent two major aircraft carriers to the region, and European powers have reaffirmed their "steadfast and united support to the State of Israel."
Copyright 2023, StraightNews.org