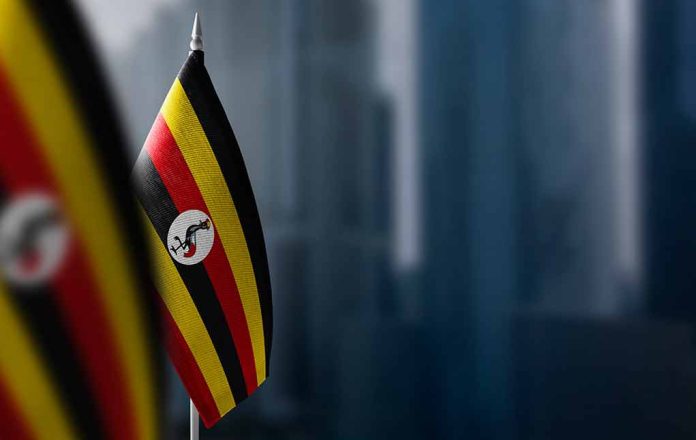 (StraightNews.org) – An American couple has pleaded guilty to child cruelty in a Uganda courtroom and was fined $28,000. Nicholas and Mackenzie Spencer made a plea deal with prosecutors and avoided more serious charges of child trafficking and torture, which carry a penalty of life imprisonment.
The couple, from South Carolina, fostered three children in the African country after moving there as volunteers in 2017. Their nanny reported them to the police after seeing that they forced one of the children to sleep on a wooden platform and fed him cold food. The child lived with the couple for two years and had "psychiatric issues," according to the Spencer's attorney.
The unnamed nanny said the child was "stubborn" and "hyperactive," adding that she wanted to leave the home, but this would have placed the child in more danger. She also said the Spencers did not allow the HIV-positive 10-year-old to go to school for at least four months.
In her ruling, High Court judge Alice Kyomuhangi said the child was abandoned by his mother and lost his father, and, "Unfortunately, the accused persons failed to manage his peculiar behaviors." She ordered the Spencers to pay $26,000 in restitution to the child.
The couple were arrested in December last year and pleaded not guilty to the more serious charges. Police testified that they forced the boy to live without clothes or shoes and would make him squat with his head facing the floor and arms outstretched to his side. Police also charged the couple with being in Uganda illegally.
Children's rights activists reacted with fury to what they see as a lenient sentence that sends the wrong message and represents a "mockery of justice." Activist Proscovia Najjumba said she was shocked that the couple was allowed to "walk away," while Darren Namatovou, founder of Phoenix Children Foundation, said changes are needed. He called for due diligence and improved background checks for future foster parents.
Copyright 2023, StraightNews.org