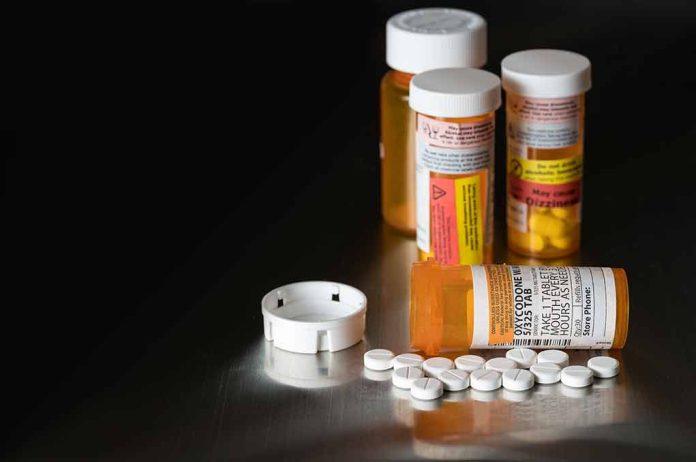 (StraightNews.org) – Several major drug companies have committed to participating in a price negotiation scheme introduced in the Inflation Reduction Act. Johnson & Johnson, Merck, and Bristol Myers Squibb are among the companies who have signed up to the process, though they maintain that they have had no choice in the matter, with some filing lawsuits to stop the negotiations going ahead.
The companies have accused the government of price fixing and breaching their First, Fifth, and Eighth Amendment rights. Last month, however, US District Judge Michael J. Newman ruled against the Chamber of Commerce who requested a preliminary injunction, saying it had not presented sufficient evidence that its members would suffer "irreparable harm" as a result of the Biden administration policy.
Merck, for example, argues that the government is forcing them to sell their product at below the market rate and is thus an infringement of the Fifth Amendment, which requires federal authorities to compensate companies for the acquisition of private property for public use.
The pharma giant furthermore argues that its First Amendment rights are infringed because it is obliged to engage in speech it disagrees with.
William Soliman of the Accreditation Council for Medical Affairs is a former Merck sales representative and said it is clear companies are attempting a "multi-pronged" approach to "hit the government on all ends and ultimately force them to overturn or seriously limit the impact IRA can have." Mr. Soliman now works to prevent conflict between medical care and marketing.
The Centers for Medicare and Medicaid Services has named the first drugs that will be subject to negotiations, including blood thinners Eliquis and Xarelto, diabetes medicines Januvia and Jardiance, Enbrel, which treats rheumatoid arthritis, and heart failure drugs Farxiga and Entresto.
The negotiation process will kickstart next February when the Centers for Medicare and Medicaid issue an initial price offer to the drug firms, and they will negotiate back and forth until August. The new prices will take effect in 2026.
Copyright 2023, StraightNews.org