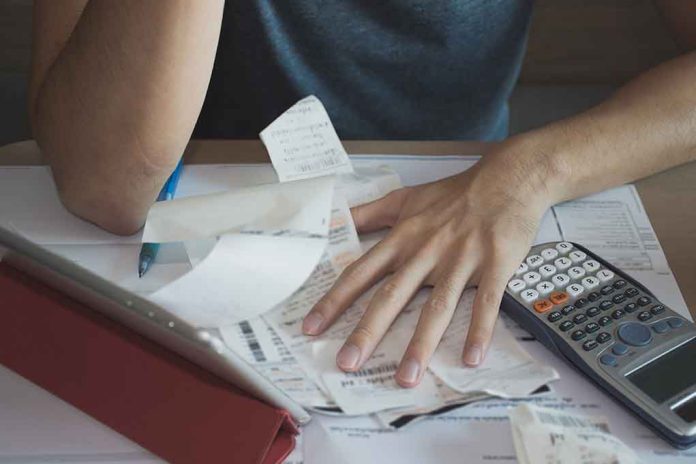 Use These 11 Clever Tricks To Lower Your Tax Bill
(StraightNews.org) – American taxpayers, especially those who do not hire professionals, may not be aware that the standard deduction isn't the only way to lower your tax bill. There are several actions that many Americans can take not only to reduce this year's tax bill but taxes for next year and beyond. Understanding these strategies is essential for people wanting to get a better refund, even if you hire professionals or utilize tax filing software. Keep reading to find out more!
11 Essential Tips for Lowing Your Tax Bill
1. Update Your W-4
Have you looked at your W-4 lately? Employees submit a W-4 form each year to their employer, adjusting how much taxes are withheld from each paycheck. Adjusting your W-4 from year to year can lower an employee's tax bill by raising the amount withheld, resulting in less money owed at the end of the year. Simply put, withholding more money from your check over a long period of time will lower the tax owed at the end of the year, allowing for a potentially larger refund.
2. Learn About Deductions
It is easy for taxpayers to miss out on deductions that they may qualify for. Independent contractors who work from home, for example, may qualify for the home office tax credit. Additionally, taxpayers may be able to itemize deductions or apply for deductions related to medical expenses, equipment purchased for work, and even some bills.
3. The Earned Income Tax Credit
The Earned Income Tax Credit (EITC) is another method for lowering your tax bill. Taxpayers who earned less than $57,000 in 2021 may qualify for this credit. Factors such as income, dependents, expenses, and marital status affect eligibility.
4. Contribute to Your 401(K)
Lowering your taxable income results in owing fewer taxes. One of the easiest ways to reduce your tax bill is to direct some of your income from each paycheck to a 401(K) retirement account. In 2021, taxpayers were allowed to divert up to $19,500 into retirement accounts, allowing them to avoid paying for that income when filing their taxes.
5. Flexible Spending Account (FSA) Fund
Placing a portion of your income into a Flexible Spending Account fund is another easy way to lower taxable income. Employer's Flexible Spending Accounts can divert up to $2,750 on the 2021 tax refund, but all of these funds must be used on medical and dental expenses.
6. Utilize Your HSA
Taxpayers using a Health Savings Account (HSA) can lower their tax bills as an HSA consists of tax-exempt funds. This is especially ideal for those with high-deductible healthcare plans. If your employer doesn't offer an HSA, you can talk to your bank to start an account.
7. Medical Expenses
Taxpayers can also deduct medical expenses, primarily high-cost out-of-pocket expenses not covered by health care deductibles. Most filers can claim a maximum of 7.5 percent of their Adjusted Gross Income (AGI) each tax season for medical expenses. Be sure to hold on to your receipts, as you will need to provide them for proof.
8. College Savings Account
Having a 529 plan or other college savings account can lower your tax bill. Some states may have gift tax consequences taxpayers will be required to pay; for 2021, a college savings account can hold up to $15,000 in tax-free income.
9. Charitable Deductions
Did you donate to charity in 2021? Taxpayers can deduct up to $300 without providing an itemized list. Hold on to your receipts or a canceled check to provide proof to claim this deduction.
10. Thoughtful Timing
Identifying the best time to make a big purchase or mortgage payment can affect how much Americans can deduct from their yearly taxes. Making your mortgage payments for January by December 31, that payment can qualify for that year's deductions.
11. Claim Your Stimulus
Did you receive a stimulus check from the government? If so, you may be able to lower your tax bill. If you did not receive the third stimulus check, you would be able to claim the Recovery Rebate Credit on your 2021 Tax Filings (or by October 17th if you filed an extension). This can lower the amount of owed taxes or boost your tax returns.
There are many ways to lower for taxpayers to lower their tax bills. They can divert some income into retirement or other savings accounts or take advantage of tax deductions. Remember that reducing your taxable income will lower your overall tax bill. Contact a tax specialist if you have any questions about deductions you may qualify for.
Copyright 2023, StraightNews.org