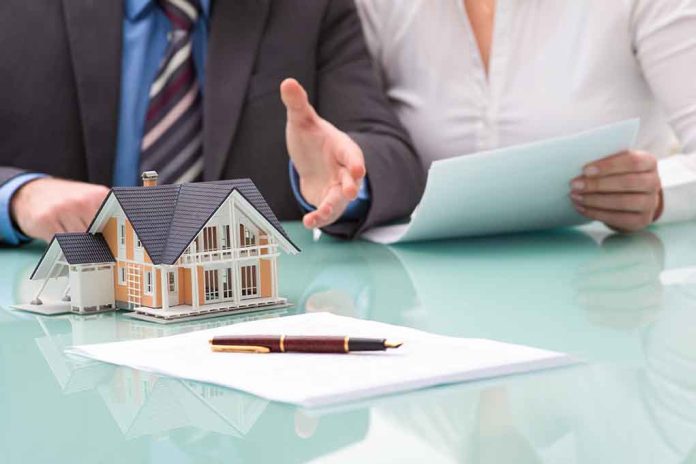 Homeowners Insurance Draining Your Wallet? Here's How To Stop The Bleeding
(StraightNews.org) – Homeowners insurance is a necessary purchase for all homeowners, regardless of if you are still paying their mortgage or have paid their home off. Policies can vary widely depending on the company you choose and the area you live in. Homeowners insurance can be quite expensive, and many homeowners seek ways to lower their costs. If the cost of homeowners insurance seems overwhelming, don't despair! The following tips can help you find discounts and get better prices on your premiums.
Six Ways to Save
1. Increase Policy Deductible
Homeowners who increase their home insurance deductible can receive lower monthly payments. The deductible is the amount of out-of-pocket funds a homeowner pays towards repairs. Policies with higher deductibles will usually have lower monthly fees. Still, it does mean that you will be responsible for paying a higher out-of-pocket cost if a disaster damages your home.
Homeowners who are comfortable paying a higher out-of-pocket cost for home repairs may want to consider using this strategy to save money on their monthly payments. Using this strategy without enough savings or a high enough salary to afford a large payment can cost you more money than you would save.
2. Make Big Claims
Many homeowners contact their insurance company when anything goes wrong in their homes. Making many small claims can actually raise your insurance premiums over time. When possible, taking care of minor issues without using your insurance can help you save money on your premiums. Paying for simple fixes like repairing windows or minor plumbing costs yourself will save you more money in the long run.
3. Invest in Home Security
A home security system not only helps keep you and your household safe, it is also a great way to save on homeowners insurance. Since a home insurance policy is designed to help fund repairs to your home, preventing damage can allow you to get lower premiums. Homeowners who have invested in home security systems and who have ensured their home has active smoke and CO2 detectors can potentially save big on their insurance premiums. Many insurance companies offer discounts to homeowners with good security systems. Check with your insurance agent to find out if you qualify for discounts.
4. Ask About Discounts
Speaking of discounts, many homeowners may be eligible for discounted premiums beyond just having a home security system. Making home improvements, such as upgrading fire resistance, weatherproofing, and even upgrading your roof, may qualify you for serious discounts on your insurance premiums. Homeowners who have made improvements to their homes should get a new inspection allowing their insurance adjuster to update their rates accordingly.
Smaller discounts may also be available for services such as signing up for recurring monthly payments, going paperless, or even by having no smokers in your home. Engineers, firefighters, teachers, and other professionals may be able to qualify for discounts due to their jobs.
5. Clean Up Your Home
Many homeowners have "high-risk" items on their property. These can include playground equipment for kids or even an unused pool. Removing these items or even filling in your old pool can lower your insurance premiums.
6. Bundling
Another way to save money on your insurance premiums is to bundle them. Homeowners can save as much as 15% on premium rates when bundling their home and auto insurance. It may also be easier to earn discounts when your insurance policies are through the same company.
These are just a few strategies homeowners can use to save money on their insurance premiums. If you want to save money, especially in light of these difficult times, contact your insurance company to see if you are missing out on available discounts. If your company refuses to help, don't give up, you may find that other insurance companies are willing to help and may even offer better rates.
Copyright 2022, StraightNews.org