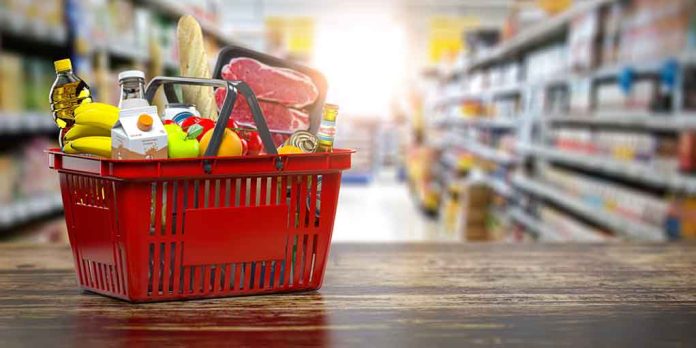 Your Top 8 Questions About SNAP Benefits ANSWERED
(StraightNews.org) – In recent years, Americans have lived through a pandemic, quarantines, job losses, economic shut-downs, rocketing inflation, and a looming recession. Is it any wonder a growing number of people are reaching out for help with necessities like housing and food? The Supplemental Nutrition Assistance Program (SNAP), also known as Food Stamps, is a federally-funded program helping low-income families and individuals afford their grocery bills. Recipients can use the program to access healthy food choices without sacrificing other expenses while working towards self-sufficiency.
Typically, questions come up about the SNAP program. Let's investigate some of the most frequently asked.
1. Do I Qualify for SNAP Benefits?
While SNAP is federally-funded, each state administers the program, so eligibility requirements vary by where applicants live. Contact the SNAP state agency's website or call them toll-free to apply. State agencies consider several factors, including a family's income, composition, and specific household bills to determine eligibility and the maximum monthly benefit. People over 60 years old and those with qualifying handicaps may qualify even if they exceed the financial requirements.
2. Can College Students Receive SNAP Benefits?
College students might meet state SNAP eligibility requirements as long as they enroll in the minimum number of hours required to be part-time students and meet all other financial criteria to receive SNAP benefits. These requirements may include working at least 20 hours per week through standard employment or a work-study position at school if the applicants don't have small children.
3. How Much Assistance Does SNAP Provide?
According to the USDA Food and Nutrition Service department, the average monthly SNAP benefit is $239. Several factors help states determine the amount of support an applicant might receive. These include:
Location
Income
Employment status
Child care
Money in bank accounts
Cost of living
Number of family members and whether any members are disabled or elderly
Standard household bills, such as rent or mortgage, utilities, and others
4. How Quickly Does SNAP Provide Benefits?
In most states, families can apply online to receive SNAP benefits. After completing the application, there's usually a phone interview to determine eligibility and the benefit amount. Sometimes, SNAP agencies may ask you to provide additional information or attend an in-person interview. On average, it may take up to 30 days to complete the process and receive benefits.
There's an expedited process available for families living in extreme poverty. In those cases, approved families receive retroactive benefits, which begin on the date of the application instead of the day of approval.
5. How Do I Use SNAP Benefits?
Once approved, families receive an Electronics Benefits Transfer (EBT) card. Once the state approves a family and certifies the monthly benefit amount, it can electronically load funds each month onto the EBT card, which works similarly to a debit card. Each state distributes funds on a needs basis, with higher-need families receiving benefits earlier in the month.
When recipients receive their EBT cards, they'll set a personal identification number (PIN) — generally a four-digit number — to prevent fraud. Families may use EBT cards to purchase food items from participating locations, including grocery stores, warehouse stores, pharmacies, farmer's markets, convenience stores, and similar sites. Look for state-issued signage or ask a sales associate to confirm the store's participation when in doubt.
6. What Am I Allowed To Purchase Using SNAP Benefits?
Families may use SNAP benefits to purchase most food sold at grocery stores unless it's prepared food, such as ready-to-eat deli meals or meals served in an in-store food court. Beneficiaries can't use SNAP benefits to purchase paper items, cleaning products, toilet paper, or personal hygiene items, and they don't cover alcohol, tobacco products, or pet food.
7. How Long Will SNAP Benefits Last?
Most states provide six months of SNAP benefits to eligible families before requiring requalification. Towards the end of this time, the state agency usually sends a reminder to reapply. The benefit amount may also change if family income or circumstances have changed. Generally, applicants can requalify for assistance again online, but it's vital to note any significant changes.
8. Do Retailers Charge Taxes on SNAP purchases?
Retailers must always waive food taxes when beneficiaries use SNAP benefits, even if the state typically charges taxes on the purchased items. This policy gives SNAP recipients a little more margin in their budgets to help them stretch their monthly allocations further.
Especially when times are challenging, people may find they need a boost to help them recover from extraordinary circumstances. The SNAP program gives people in need a hand up so they can become self-sufficient again. Visit Benefits.gov for more information on the SNAP program and state-specific eligibility requirements.
Copyright 2022, StraightNews.org