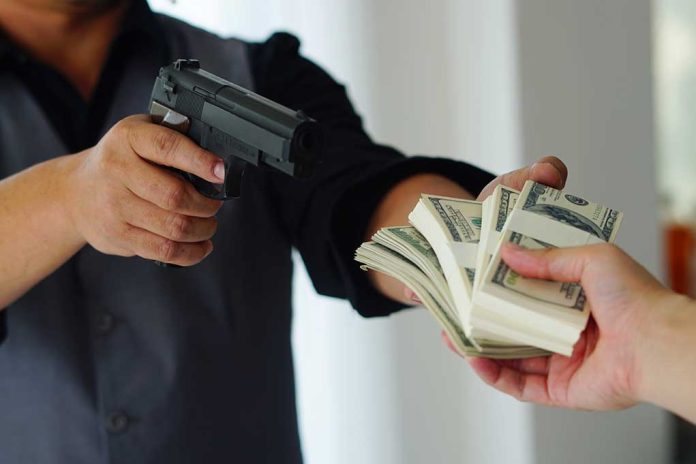 (StraightNews.org) – The renter of an Airbnb property in Georgia robbed the homeowner at gunpoint and fled. The property is based in the Buford suburb of Atlanta, where the owner rented his basement on the room-sharing platform. A police report says the renter moved into the room and sent a text message to the owner hours later saying his toilet was leaking. While the owner was checking the bathroom, he turned to find a gun aimed at him.
The suspect then tied his hands and feet with zip ties, stole his wallet and watch, and left. Police identified the 26-year-old from his Airbnb identification, but as of October 3, they had not yet located him. He is wanted on charges of armed robbery and aggravated assault.
Crimes involving Airbnb rentals are growing, and the offenses can often be grave. In a report last summer, people in the industry reported that thousands of crimes were committed, including rape, which are hidden from the public eye through "a combination of monetary settlements and legal tactics."
The company, which describes its business as "a marketplace that allows owners of space to rent to find people who need a place to stay," spends up to $50 million annually compensating customers for harmful or dangerous experiences.
In one case, a woman was awarded $7 million after reporting she was raped in Airbnb accommodation. The company insisted, however, that large payouts are "exceptionally rare" and that fewer than 0.1% of stays result in complaints or safety concerns. However, given that there were 193 million stays in 2020, that amounts to 193,000 potentially dangerous situations.
The first major scandal for the company, which formed in 2008, occurred in 2011 when a guest vandalized an owner's home. A much more serious incident occurred in 2019 when a Halloween party hosted at an Airbnb property in California ended in the tragic deaths of four people. This prompted the organization to crack down on house parties and issue new regulations.
Copyright 2023, StraightNews.org