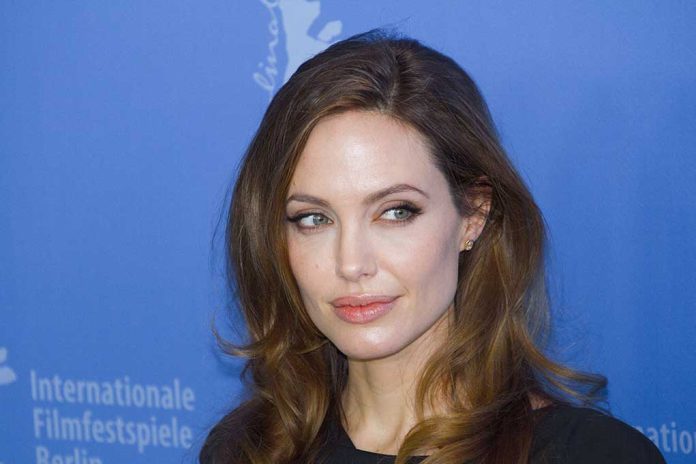 (StraightNews.org) – Angelina Jolie has urged California Governor Gavin Newsom to support "Piqui's Law," which requires judges and other members of the judicial profession to undergo training on the effects and impact of domestic violence. The actress claims the judge who oversaw her divorce from fellow Hollywood star Brad Pitt was biased in favor of the actor.
Judge John W. Ouderkirk refused to allow Jolie's children to testify to the violence she alleges took place during a flight in 2016, and awarded the couple joint access to the children after a legal battle lasting almost five years.
The end of the star couple's marriage was finalized in August, seven years after Jolie filed divorce papers following a fight on their private jet. During the furious row, Jolie alleged that Pitt grabbed her by her neck and hair and then "choked one of the children and struck another in the face." She said he also poured alcohol over her and their kids.
Jolie filed for divorce days later and sought sole custody of the couple's children. She furthermore maintains that Pitt does not deny the details of the incident. The FBI investigated the allegations, but no charges were brought.
Jolie's request for sole custody was initially granted, but slowly, Mr. Pitt gained more access until finally, Judge Ouderkirk granted shared custody in May 2021 – months before he was disqualified for failing to disclose business interests involving Brad Pitt's legal team.
In July 2023, the 2nd District Court of Appeal ruled that Judge Ouderkirk's "ethical breach," when considered alongside information related to "his recent professional relationships with Pitt's counsel, might cause an objective person, aware of all the facts, reasonably to entertain a doubt as to the judge's ability to be impartial."
The A-list couple married in 2014, having met on the set of the movie Mr. and Mrs. Smith in 2003 when Pitt was married to fellow A-lister Jennifer Aniston. They have six children together.
Copyright 2023, StraightNews.org