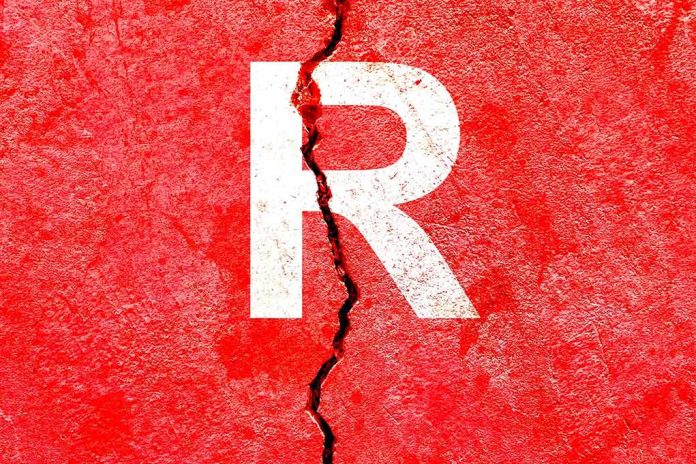 (StraightNews.org) – GOP Rep. Tom McClintock wrote a sarcastic open letter to Rep. Matt Gaetz and other Republicans who voted to oust former House Speaker Kevin McCarthy and unleash chaos and disarray in the House of Representatives. Included in the recipient list were Andy Biggs, Ken Buck, Bob Good, Nancy Mace, Eli Crane, and Matt Rosendale, and the letter opened with the words, "Dear Wayward Colleagues."
McClintock told the group that their actions were the most "selfless acts in American history" and had inspired Republicans to "vote with the team" through their "stirring example of party discipline." He ended the letter by asking his colleagues to recognize the damage they had done and "have the courage to set things right before it is too late."
The California Rep. attached a resolution to his letter condemning the expulsion of Mr. McCarthy and declaring him the GOP nominee to take the Speaker's gavel.
Gaetz introduced a resolution in October to expel McCarthy after he rushed legislation through the House, with the help of Democrats, to prevent a government shutdown. He did not secure the concessions some Republicans wanted, so Gaetz denounced him as "weak" and set about having him expelled.
Ohio Rep. Jim Jordan has led the race to replace McCarthy but has yet to reach the 217 votes required on three occasions.
Mr. Gaetz has defended his actions and acknowledged that chaos was unleashed, but said, "This is what it's supposed to be: It's not clean, it's not orderly."
Gaetz and McCarthy confronted each other at a Republican meeting to try to unite the party and find a way forward, but the voting appears to be going in the opposite direction, as Jordan's vote tally falls on each ballot.
Some GOP members suggested bringing Presidential frontrunner Donald Trump into Congress to take up the Speaker's post, while others said temporary Speaker Patrick McHenry should be given more powers and stay in the role until January.
Copyright 2023, StraightNews.org