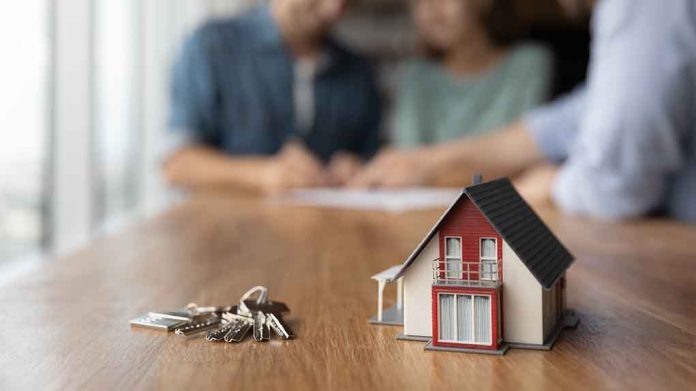 (StraightNews.org) – A Kansas City jury has made a startling finding in a case against the National Association of Realtors (NAR), coming to a quick verdict in under three hours confirming that two of the largest firms in the country conspired to keep commissions high. The verdict will be challenged with an appeal, but if it's upheld home prices around the country could drop significantly.
The total spent on broker's fees each year in the US comes in around $100 billion. The fees are paid by the property owner and they come in around 5-6% of the total price of the home. That money is then split between realtors for both the buyer and seller.
Plaintiffs in the case alleged that NAR and other co-defendants in the suit conspired to maintain high rates which prevented sellers from negotiating by seeking a realtor that had a cheaper fee.
NAR is in the process of appealing the decision and will also ask the judge to reduce the damages awarded should they ultimately be held liable for damages.
It's already begun to shake up the real estate market with some agents already beginning to offer lower fees. Instead of expressing a particular percentage as customary, agents may now say it's entirely up to the seller and open negotiations on the subject.
It could be a huge change to the industry if the verdict is upheld. The positive outcome is that purchasing homes would become cheaper across the board. Fees could even become uncoupled from the price of the home altogether, meaning buyer and seller both independently negotiate with their respective agents for the cost of their services.
NAR and industry experts argue that it will negatively impact low-income buyers who would then have to pay their agent upfront. Some have suggested allowing fees to be included in mortgage payments but there are current legislative problems with that solution.
Additional suits were filed in the immediate aftermath of the ruling going after other real estate firms who engage in a similar practice. A larger class-action case against NAR is scheduled to start next year.
Copyright 2023, StraightNews.org