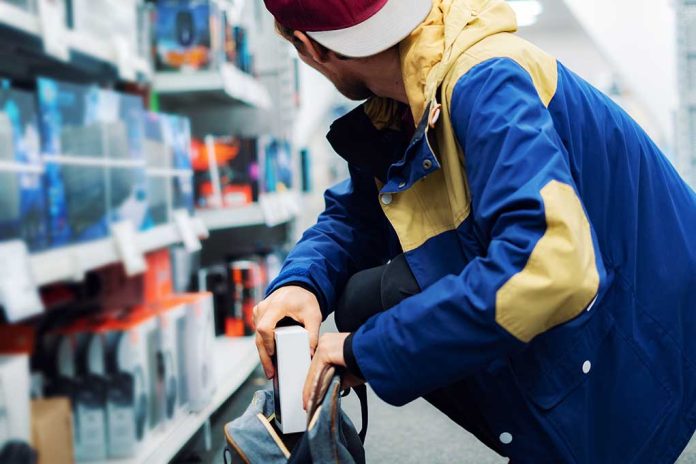 (StraightNews.org) – A Texas deputy has been charged with murder for fatally shooting a shoplifting suspect last year. Harris County Sheriff's Office Sgt. Garrett Hardin shot 47-year-old Roderick Brooks after he had allegedly fled from a Houston Dollar Tree store with stolen items.
Bodycam footage shows Hardin ordering Brooks to the ground or be tased. He refused and Deputy Hardin used the stun gun to subdue him. The taser fell to the ground and was grabbed by Brooks during a brawl between the two men. The police officer threatened to shoot Brooks if he didn't drop the taser, but precisely what led to the shooting has yet to be determined.
Prosecutors in Harris County brought their case to the grand jury, who decided to proceed with a criminal trial. An attorney for Brooks' family said, "After waiting over a year for this case to go to a grand jury, the family is relieved that the journey for justice on behalf of Roderick Brooks has begun."
The dead man's family has also filed a lawsuit against the Harris County Sheriff's Office for keeping Mr. Hardin employed as a deputy despite a long history of suspensions and disciplinary problems. Media reports say Hardin was suspended without pay on eight occasions throughout his 20-year career for infractions, including crashing his patrol car, making lewd comments, and giving false statements to his supervisors.
Mr. Hardin's attorneys said their client acted in self-defense. Lawyer Lisa Andrews told reporters at the time of the incident that the law allowed Hardin to defend himself against a deadly weapon. "So, at the moment in time that the suspect grabbed his taser, whether or not he even got tased, he's allowed to use deadly force to defend himself," she said.
Deputy Hardin was placed on administrative leave during investigations. He was released on $10,000 bond until his trial, which is expected to begin in November. Prosecutors objected to the bond, saying it should be higher and reflect the seriousness of the offense.
Copyright 2023, StraightNews.org