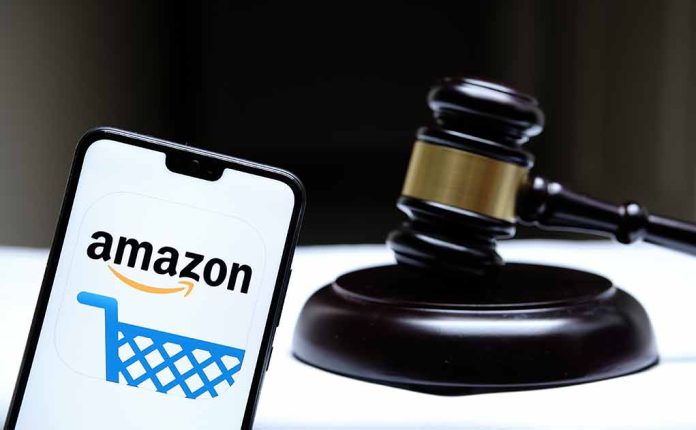 (StraightNews.org) – Former Amazon employee Michael Kopp has been awarded $1.2 million after a jury ruled Amazon's human resources department did nothing to stop his reported bullying and abuse by co-workers.
According to a lawsuit filed by Kopp, who has Asperger's syndrome and dyslexia, his co-workers at an Amazon warehouse in San Bernardino bullied and abused him by referring to him as a "retard" and "a waste of life." One co-worker asked Kopp why he was working there "if you can't do the job?"
The jury awarded him the settlement after finding that emotional distress had been intentionally inflicted on Kopp by Amazon.
Kopp's attorney Raymond Babaian stated that "HR did nothing for months" which resulted in Kopp's "fear and anxiety" increasing.
In 2015, Kopp was hired to work in Amazon's Fulfillment Center in San Bernardino as a "warehouse associate" on a temporary basis before being made a full-time employee in March 2016. Babaian stated that despite his diagnosis, Kopp excelled in his job and was recognized in 2019 as being the third top associate in productivity for the facility.
However, Kopp was being abused by co-workers through verbal insults as well as one coworker who would throw boxes in the direction of Kopp, according to Babaian. The lawsuit references an instance where a 4-pound suit was thrown at Kopp, who brought the incident up to a supervisor. Kopp was allegedly asked by the supervisor not to report the incident.
According to Babaian, he then requested help from an assistant manager and he then filed two-page complaint with the human resources department, which detailed several of the incidents of harassment. Kopp believes that because there were no changes, he began having anxiety and "the fear of coming in to work."
On Sept. 21, 2020, Kopp missed work to see a doctor who gave him a note excusing him from work as he believed his illness was stress-related. The company did not accept the note, and Kopp did not return to work after Sept. 21. He was fired Oct. 15, 2020, for job abandonment and filed the lawsuit in February 2021.
Copyright 2023, StraightNews.org