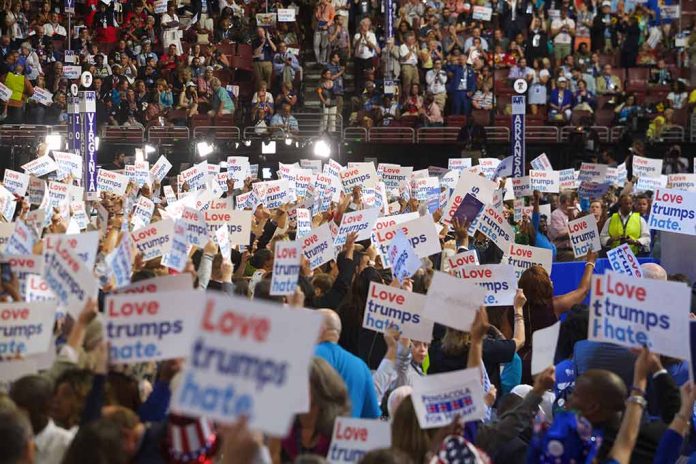 (StraightNews.org) – Officials in the Democratic National Committee (DNC) are concerned that their own diversity quotas are not being met and warn that this may impact President Biden's standing within minority communities. Donna Brazile raised the alarm with her colleagues in Washington, DC, and said that in each of the groups they want to attract, such as black people, Hispanic, or LGBT, numbers are decreasing. "It raises a red flag in my judgment," she said.
Politico reports that in interviews with DNC members, several expressed the same concerns and are worried that the delegation they send to the national convention will not be diverse enough. Part of the role of the convention delegates is to formally select the party's nominee for the Presidential election; the DNC is concerned about the optics of a white delegation, believing this could be off-putting for black and Latino voters.
The DNC hopes to select delegates from specific groups, including blacks, Latinos, Asians, Pacific Islanders, Native Americans, people with disabilities, LGBT people, and individuals aged under 35. It then looks at the Census Bureau's American Community Survey, figures of registered supporters from each state, and recommends a diversity quota. If these quotas are not met, officials say embarrassment will result, particularly if growing numbers support Trump.
Polls show that support for Biden among black Americans has fallen consistently. When he entered the White House, his approval rating among black voters was 84%, but by March this year, this had dropped 10%. Meanwhile, Trump's support among minorities has risen.
The overall picture is that Democrat support among minorities has dropped but is still substantial, and the American people generally seem to have their minds made up about 2024. Quinnipiac polling from September shows most people think a Trump-Biden rematch is inevitable, and loyalty to the two candidates remains high in their parties. Age and indictments are frequently mentioned, but criminal charges seem only to help Trump, while age continues to be a stumbling block for Biden.
Copyright 2023, StraightNews.org