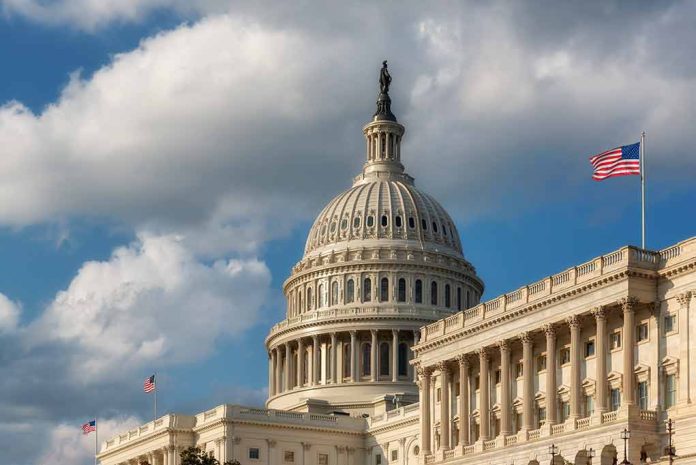 (StraightNews.org) – Los Angeles Dodgers legend Steve Garvey is trying his hand at politics and entering the race to replace former Democratic Senator Dianne Feinstein. The Senator passed away in September after a long political career during which she held her seat in the US Senate for more than three decades. At 90, Feinstein was the oldest Member of Congress.
The contest to replace Senator Feinstein has already attracted big names from politics, as Democratic Reps. Adam Schiff, Katie Porter, and Barbara Lee have all thrown their hats in the ring. Governor Gavin Newsom's temporary appointee, Sen. Laphonza Butler, is expected to join them. Mr. Garvey however is entering the competition on behalf of the GOP.
The 74-year-old, who played for the Dodgers and the San Diego Padres through the 1970s and 1980s, said America is ready for "fresh voices," and he will focus on the critical daily issues facing Californian families, including crime, inflation, and education.
Describing the Golden State as having once been the heartbeat of America, but now just a murmur, the sports star published a campaign video highlighting his 19-year major league career. He said, "I played in front of millions of fans. I never played for Democrats or, Republicans or independents. I played for all of you."
While Reps. Schiff and Porter are touted as the favorites to fight it out for the Senate seat, some analysts suggest there could be a surprise result. California State University political science professor Sarah Hill said it is feasible that such a crowded Democratic field could help a Republican, particularly one as popular as a star baseball player with a solid fanbase in LA.
Polling from the LA Times however suggests an upset is improbable. A UC Berkeley Institute of Governmental Studies survey found Schiff and Porter out in front with 20% and 17%, respectively. Barbara Lee is in third place at 7%. GOP contender Eric Early is in fourth place with 5%.
Copyright 2023, StraightNews.org