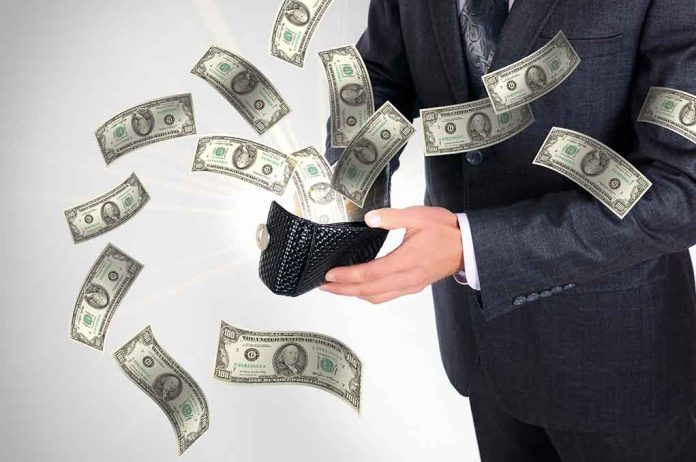 (StraightNews.org) – The federal government spent more than $3 billion on office furniture between 2020 and 2022 despite most government staff working from home. The amount almost equals spending levels before the pandemic, but only around a quarter of the office space was used. Purchases during the two years included solar-powered picnic tables for the Centers for Disease Control and Prevention that cost $237,960.
The extravagances continued in the US Embassy in Islamabad, Pakistan, where $120,000 was spent on leather recliner chairs, and back in America, the Environmental Protection Agency spent $6.5 million to furnish its 300,000-square-foot office in Philadelphia. That amount is dwarfed, however, by the $15 million spent by the Pension Benefit Guaranty Corporation on new furniture for its 1,000 staff – the equivalent of $14,400 per employee.
The staggering numbers were revealed in a report from the Government Accountability Office and immediately attracted the condemnation of government watchers who object to excessive expenditure. Adam Andrzejewski is the founder of Open The Books, an organization that tracks federal spending, and he insists not only are enormous amounts spent, but this is often hidden from taxpayers.
Andrzejewski pointed out that, even now, federal office space is almost half empty. "No major agency is at more than half capacity. Yet, for some reason, we've bankrolled another billion dollars in desks, chairs, couches," he said.
The problem is not new and not solely associated with the coronavirus period, according to Republican Rep. Scott Perry. He said the issue is decades old but "turned into a crisis" post-pandemic. Research shows a general reluctance to return to the office as the pandemic ended, but companies are pushing for employees to come back, and the number of remote jobs available has dropped.
In his State of the Union address last year, President Biden said America needs to go back to work to support the daytime city center economy, but some federal employee unions continued to refuse and sought to renegotiate their contracts.
Copyright 2023, StraightNews.org