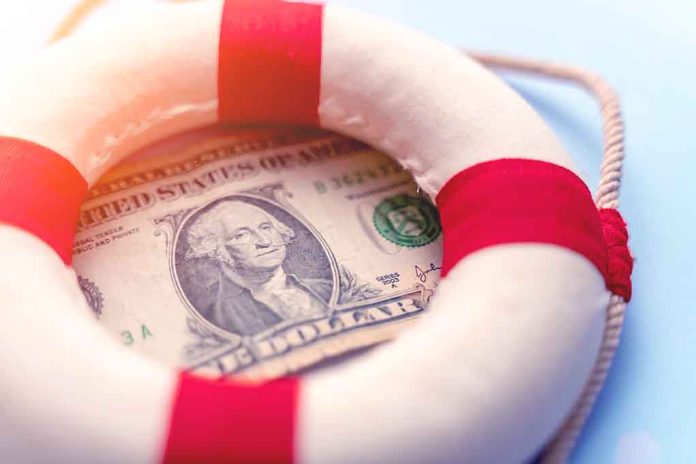 Quick Easy Guide To The Temporary Assistance for Needy Families (TANF) Program
(StraightNews.org) – The Temporary Assistance for Needy Families (TANF) is a federally funded financial assistance program that helps struggling low-income families become self-sufficient. TANF focuses on achieving two main goals: running various programs to help people find gainful employment and providing cash payments to cover essential costs. Each state may implement these programs differently depending on your state's cost of living, among other things.
The Basics
Only available to families with children, TANF provides monthly cash payments and support services – including education, child care, and job training- to address barriers to finding work.
The federal government provides each state a grant which serves as the operating funds for state TANF agencies. States then add in their own money to fully finance the program. Each state handles the fine details, including eligibility requirements, setting limits, and more. Due to this, how TANF is implemented will vary from state to state.
Eligibility Requirements
While states are responsible for defining their own eligibility requirements, there are a few federally mandated rules.
To meet TANF eligibility requirements, a person must have a child dependent under 18, be pregnant, or if you are 18 years old or younger and the head of your household. You must also be a U.S. citizen and a resident of the state you are applying in. Documented immigrants and otherwise qualified immigrants are also welcome to apply. To receive the federal portion of the benefits, legal immigrants must be in the U.S. for at least five years before applying for TANF, though some states may waive this requirement by using state funds.
Families applying for TANF must be low-income. Adults living in the home must prove that they are underemployed or unemployed. States may have additional requirements to receive services.
To receive the federal funds, states must show that at least half of families receiving TANF work 30 hours or more per week. Due to this, the program has a work requirement in most states.
States may reduce or discontinue benefits if families are not meeting job-related guidelines. For example, if adults refuse to keep a job and won't participate in employment activities, they may lose their TANF benefits.
Program Management
The federal government limits the maximum benefit per family that fall 60% or more below the poverty line. Recipients can receive TANF for a total of 60 months, with a 20% extension available if you can prove continued hardship.
States can extend this time limit, but it requires them to use their own funds for this. Extensions exist at both levels if you need more time to recover. States may have other rules for applicants. For example, they may not allow families with new children to increase the funding while receiving program funds. They may also require drug testing for eligibility. As of March 2021, a total of seven states prohibit anyone with a felony drug conviction from receiving benefits. According to the Center on Budget and Policy Priorities (CBPP), an additional 22 states have instituted a partial ban.
Program Success
The CBPP says TANF is not a successful program. Due to states setting their own rules and eligibility requirements for TANF, there are situations where families can receive benefits for longer. For example, children are often allowed to receive funding after the time limit has expired, while some states make exceptions for people who do not meet the program's requirements. Unfortunately, most families leave the program due to exceeding the time limits, not because they have become self-sufficient.
Additionally, some states have not implemented effective work programs that help families prepare for high-paying jobs. Others don't provide access to enough services to truly make a difference. States sometimes fail to monitor the families' progress after leaving the program. This can leave need families facing additional setbacks.
While TANF has some limitations, it can still help provide some relief for families in dire need. If you are interested in applying, visit the TANF page online.
Copyright 2022, StraightNews.org