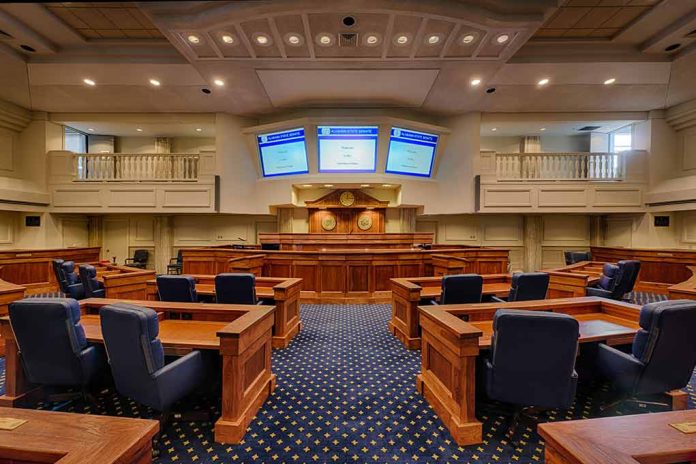 (StraightNews.org) – Democrat Danica Roem, 39, was elected to the Virginia State Senate Nov. 7, becoming the first candidate who is openly transgender to win a seat in a state senate in the South.
With 51.5 percent of votes, Roem won the seat for the northern Virginia Senate District 30, defeating Republican candidate and former Fairfax County police detective Bill Woolf. Republican Virginia Gov. Glenn Youngkin had endorsed Woolf. District 30 represents western Prince William County and greater Manassas and includes most of Alexandria.
The cornerstone of Roem's campaign was that Roem was transgender. Roem also focused on equal rights and sponsored legislation that guarantees hot meals to public school students, a law that was was signed by Youngkin. Woolf, a father of four girls, campaigned on banning transgender athletes from competing on school sports teams.
After Roem's victory, Roem tweeted that while serving in the state House, Roem has "focused on serving my constituents and our community" no matter who they are. Roem said that the victory shows that voters do not want a leader who stigmatizes "trans kids or taking away our civil rights." Roem added that "Equality wins elections."
This is not the first time Roem has made history. In 2017, Roem became the first openly transgender state lawmaker in the country after being elected to the Virginia House of Delegates. Roem beat 13-year incumbent Bob Marshall, a Republican, to win the seat. Since 2017 Roem has been re-elected twice to the House of Delegates.
Roem is the second openly transgender state senator to be elected in the country. In 2020, Sarah McBride was elected to the Delaware state Senate, becoming the first openly transgender state senator to be elected.
Roem's victory helped Democrats in Virginia hold on to the majority in the Virginia state Senate. Democrats were also able to gain control of the state House of Delegates which had been controlled by Republicans.
Copyright 2023, StraightNews.org