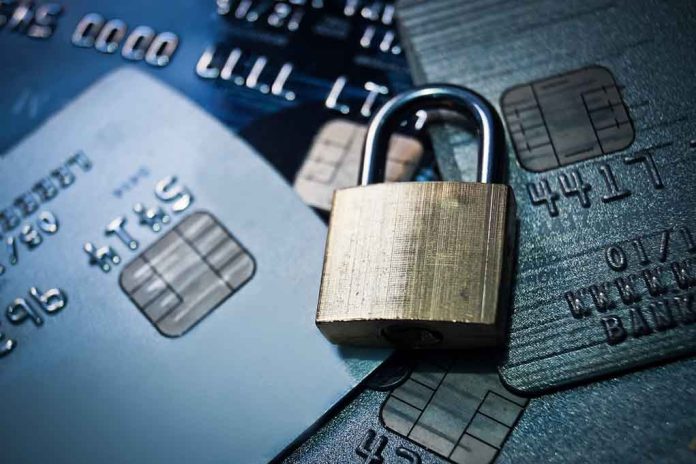 Keep Fraud And Identity Theft At Bay With This Guide
(StraightNews.org) – Intentionally attempting to obtain an unauthorized benefit is considered fraud. There are several types of fraud, with one of the most dangerous being identity theft. Identity theft is the wrongful use of someone's personal information for financial gain. Did you know that, according to the Insurance Information Institute, 47 percent of Americans experience some form of identity theft each year? It's easy to be worried, but following these five steps can help prevent you from becoming a victim of fraud or identity theft.
1. Monitor Your Bank Statements and Credit Reports
All Americans can receive one free copy of their credit report each year. Obtaining this report allows individuals to detect and report unauthorized activity. Nationwide, there are three credit reporting agencies: Experian, Equifax, and TransUnion. Consumers can quickly and continually monitor credit activity by pulling a free credit report from each agency at different times of the year. Consumers can also set up notifications to see each time an account is opened in their name or with their personal identity information.
Monitor your bank statements to ensure you know all activity impacting your bank account. Often, those who use another's bank account or credit information will begin with small purchases that account owners may not realize are being authorized. As these purchases are successful, they can then move up to larger purchases.
2. Freeze Children's Credit Files
Child identity theft costs around $1 billion a year in the United States, according to U.S. News & World Report. Parents seeking to safeguard their child's identity should freeze their credit, preventing accounts from being opened in the child's name. Once the child is old enough to utilize their credit ensure that their credit report is actively monitored.
3. Are You Internet Safety-Savvy
One of the easiest ways for thieves to obtain your information is phishing. Phishing involves emailing a consumer from an address that appears to be a commonly used company, such as Amazon or PayPal. These emails usually ask the user to click on a provided link and update their information. They may often even use fearmongering to compel you to click, claiming your account has been hacked. Upon closer inspection, you can see that the link is not associated with the company but is instead a clever attempt to have consumers provide this information for identity theft. Remember, legitimate companies will never as you to provide sensitive information through a link in your email.
Using and consistently updating your antivirus software on their electronic devices is another great way to keep your information secure and determine if there has been unauthorized access to your accounts. Since hackers are constantly improving their technology, these updates security patches that keep them from accessing the personal information on the device.
4. Protect Electronic Devices
Are you using an app or web browser on your mobile device? Be sure to use two-factor identification to access those accounts. This makes it more difficult for someone who has stolen the device from having access to your information. Two-factor authentication often consists of entering a PIN or password and biometric authentication like face ID or using a fingerprint. It may seem like an inconvenience, but being unable to provide both forms of authentication accurately, a would-be thief cannot access the account.
It can be frustrating at times, but it is essential that passwords are unique for each account. Avoid using information related to your identities, such as the last four digits of your social security number, parts of your name, or your birthday.
5. Safeguard the Information in Mail
We live in a high-tech world, yet one of the most common ways to become a victim of identity theft is through the mail. Fraudsters might obtain information from mail stolen from someone's mailbox when they're out of town or even through that has been thrown in the trash. To protect against this, collect your mail each day. If you are going out of town, place a mail hold with the U.S. Postal Service until you return. Additionally, shredding documents that contain personal information, such as bank statements, can prevent information from being stolen and used by others.
Reporting Identity Theft
Do you believe you are the victim of identity theft? Report the incident to the Federal Trade Commission (FTC). If a known person took your information, you can also report it to your local police department. Additionally, most banks will allow you to report and inspect any unauthorized charges appearing on your banking statement. That is why it is vital to ensure that you frequently follow up on your transaction history.
Copyright 2023, StraightNews.org