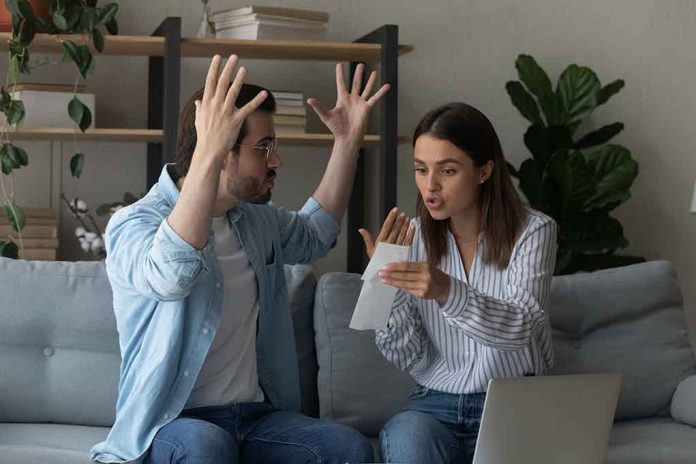 Finding Federal Assistance Programs During Tough Times Has Never Been Easier
(StraightNews.org) – Financial hardship can impact anyone at any time. This is especially true as people are trying to recover in the wake of the pandemic. That is why the government has provided several assistance programs to aid low-income households to alleviate short-term hardships and poverty. Benefits from these can take the form of vouchers, health care, cash payments, and housing assistance. The following are some of the common programs you may qualify for.
Medicaid
Starting in 1965, Medicaid provides health coverage to low-income families and individuals. Children, parents, seniors, persons with disabilities, and pregnant women are eligible for benefits. The federal government provides most of the funding for this program, and the states provide the rest.
Due to the differing cost of living, the individual states will determine the eligibility requirements and provide benefits while still following the minimum federal guidelines. Depending on your family size, income level, and age, you may qualify for low-cost or free health care. Contact your state's Medicaaid office to learn more about eligibility requirements and available coverage.
Supplemental Nutrition Assistance Program (SNAP)
The supplemental Nutrition Assistance Program (SNAP) is a nationwide federal assistance program designed to help low-income families, seniors, and people with disabilities afford to buy healthy and nutritious food. Once a month, SNAP will provide a set amount of funding on an Electronic Benefits Transfer (EBT) card. You can use this card at participating locations to purchase eligible groceries. Eligibility and maximum benefits depend on several factors, including income level, household size, and other factors.
Temporary Assistance for Needy Families (TANF)
The Temporary Assistance for Needy Families (welfare) is another federal program offered to struggling families. Enacted in 1996, TANF replaced the Aid to Families with Dependent Children (AFDC) program.
Each state runs its TANF program utilizing funds from the federal government and has state-specific eligibility requirements. The program may be called something different depending on your state. If you have any questions, contact your state TANF office for local information or apply at your county social services agency.
Housing Choice Voucher Program
Known as Section 8, the Housing Choice Voucher Program is a federal assistance program that helps low-income families, disabled people, and senior citizens find affordable and safe housing. The program, which is funded by the U.S. Department of Housing and Urban Development, provides rent assistance (Housing Assistant Payments or HAP) to private landlords on behalf of the recipients.
Families receiving this benefit will usually pay no more than 30% of their monthly income towards rent. Eligibility is based on income level and can vary by state. Qualifying households will receive a housing voucher to look for a suitable home.
Low Income Home Energy Assistance Program (LIHEAP)
Also known as fuel assistance, the Low-Income Home Energy Assistance Program provides eligible low-income households funds to assist in paying for their energy needs. LIHEAP prioritizes households with the lowest incomes and highest energy costs, families with children, the elderly, and people with disabilities.
States apply for block grants from the federal and allocate available funding to eligible households based on household size and income level. If you want to apply, contact your local agency. There is no cost to apply, and free help is available if you have questions.
There is no shame in struggling to make ends meet. Everyone struggles from time to time. Utilizing the federally funded programs can help struggling families get back on their feet, find housing, afford food, and even pay for their energy bills. If you or a loved one is struggling, these programs can help you stay above ground during these difficult times.
Copyright 2022, StraightNews.org