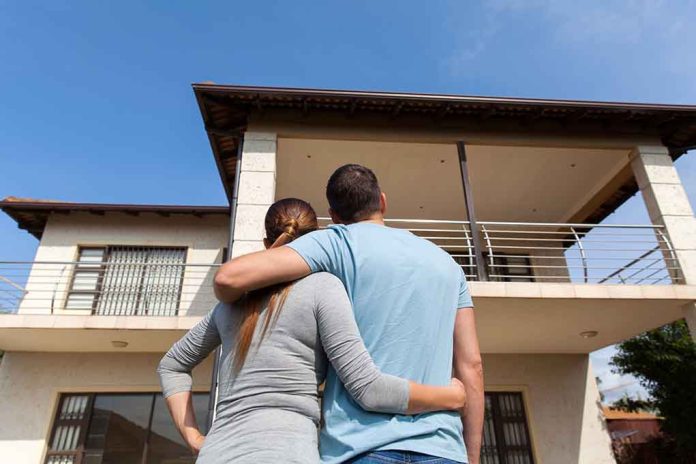 Need a Little Rent Or Mortgage Assistance? This Program Can Help
(StraightNews.org) – If you are renting your home, you have likely noticed that rent prices have been drastically rising. Rent and housing costs have been skyrocketing, especially in big cities, where housing is in high demand. This makes it even more difficult for lower-income families to find suitable, affordable housing.
The government has programs in place to assist those who are struggling with housing insecurity. A housing assistance program called Housing Choice Vouchers (HCV) is one of the best resources for struggling families. The program, commonly known as Section 8 housing, aims to provide affordable housing solutions to low-income families and individuals.
How It Works
The federal government provides the HCV program with funding, which is distributed to eligible Americans who are struggling to pay rent. Voucher holders usually spend no more than 30 percent of their monthly household income towards their rent. The voucher then pays the remaining balance to the landlord. The only tricky part is finding eligible housing, as some landlords may not be willing to accept Section 8 vouchers.
Families are considered low-income when they make less than the area's median income. Potential applicants must contact their local Public Housing Authority (PHA) to start the application process. The PHA is an excellent source for potential applicants to find information on this program and other available housing assistance programs.
Am I Eligible For HCV?
Government assistance programs have specific eligibility requirements depending on the terms and conditions of the program. HCV is a commonly used assistance program, so they have strict eligibility requirements to ensure those with the most need receive priority benefits. The eligibility requirements include:
Applicants must be over 18 years old and be US citizens or eligible non-citizens. Permanent residents are eligible for Section 8 housing, but temporary and undocumented immigrants are not. Mixed-status families (families whose members are both eligible and ineligible) may still be able to receive benefits.
Applicants must not have prior criminal records for drug-related activities.
Applicants' income must not exceed 50% of the area median income.
The Documents Needed To Apply For HCV
The specific required documentation can vary depending on the area's cost of living and PHA requirements. Commonly requested documentation includes:
Birth certificates and social security cards for all family members
Social Security Verification Letter and Proof of Benefits
Driver's license or state or government-issued photo ID
 Immigration papers and passports for registered alien/immigrant family members or a signed verification of immigrant status
Proof of income (receipts, tax returns, W2) and bank statements
Information on any owned asset
Documentation of public assistance benefits
Typical Application Process For HCV
The PHA may have additional qualification guidelines and requirements depending on the cost of living in your area. Therefore, the application process may vary from one PHA to the other. However, there are some common steps that an HCV applicant can expect to take regardless of location.
Visit the Department of Housing and Urban Development website, and find your local PHA.
Confirm your eligibility for the program with your local PHA by providing the required documentation.
Identify your local PHA's restrictions. The PHA prioritizes exceptional cases, such as families with people with disabilities, veterans, children, those facing homelessness, or those with no income.
After applying, candidates must wait until the PHA processes their application. This step can take a few months, especially since there are usually more applicants than available housing units. If you are accepted, you will likely be placed on a waiting list for housing. Once a housing unit is available, the housing authorities will contact you about the next steps. If you have to relocate to receive housing, the PHA will often provide funding to assist.
Copyright 2023, StraightNews.org