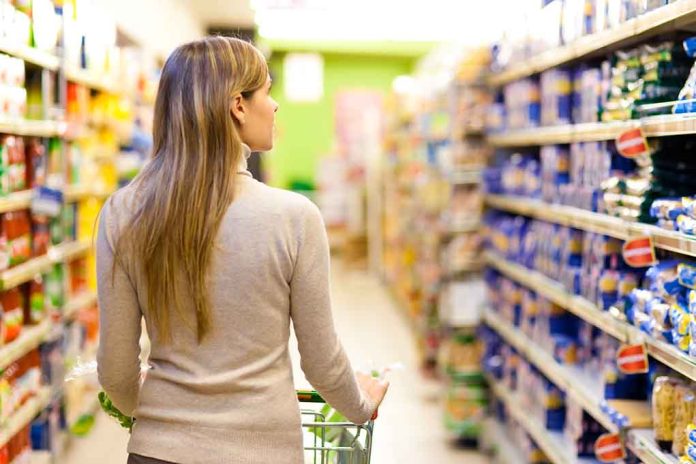 How to Tell if You Are Eligible for Food Stamps
(StraightNews.org) – Do you need help affording nutritious food? Consider applying for SNAP Benefits. Commonly known as "Food Stamps," the Supplemental Nutrition Assistance Program (SNAP) provides more than 40 million Americans with funding to fight food insecurity. This program has existed for over 75 years and is used alongside other programs to help low-income families and people with disabilities afford a better quality of life.
SNAP is the second most used federal program after unemployment insurance. If you or someone you know need help affording groceries, keep reading to learn about eligibility requirements and how to apply for SNAP.
Defining SNAP
SNAP is a government program that provides funds to families facing food insecurity. The federal government gives state branches a set amount of funding that can be used to help needy families in that area. As every state has a different cost of living and median income, each state sets in own benefit levels to ensure people receive the most help possible.
SNAP Benefits are loaded monthly onto an Electronic Benefits Transfer (EBT) card, and the beneficiary can use the funds to purchase qualifying grocery items at participating locations. The primary goal of this program is to promote the long-term health and well-being of lower-income citizens and children. Recent research shows that SNAP reduces food insecurity and poverty by helping struggling families afford healthy food.
Do you Qualify
While eligibility requirements and benefit levels differ by state, most states require the following qualifications.
Gross monthly income should be equal to or less than 130% of the poverty line ($2232 every month or $27,020 per year for a three-person family)
Assets possession should be $2500 or less for families without elderly or disabled members. Families with elderly or disabled members should have assets worth $3750 or less.
Net monthly income should fall below $1,732 per month for an average three-person family.
SNAP, unlike many other federal programs, is available to every household with low income, without restrictions for some groups. Since the federal government sets the baseline rules for the program, everyone who meets the minimum qualifications can apply.
What Do You Need to Apply?
SNAP requires the following documentation for applying.
1. ID
SNAP checks your identity when you apply. Your ID card should include your full legal name, date of birth, and a photo. Common forms of acceptable ID include: a driver's license passport, state ID, or birth certificate, along with a photo ID to prove your identity.
2. Proof of citizenship and residence
Since SNAP is designed for U.S. citizens, you must provide proof of citizenship when applying. Some non-citizens may also qualify, but they will need to provide documentation that shows they are legal residents of the state they live in. Documents usually requested for this step are U.S. birth certificates, NSSF, green cards, and military records. Additionally, you will need to provide proof of the state you reside in by providing mail, rent receipts, or a letter from your landlord.
4. Income and Medical Costs.
As SNAP eligibility requirements differ by state, you will need to provide proof of their income and expenses to ensure that they qualify in their state. Medical records may also be requested when you are caring for a disabled person, as these costs can impact your income after expenses.
How To Apply
You can apply for SNAP benefits by phone, online, email, or in person. Remember to provide accurate and complete information to ensure your application is processed quickly, and you get the maximum amount of benefits you can earn. You will generally hear back from the benefits office within 30 days of applying. You can have a trusted family member or friend assist you with SNAP applications. You only need to submit that person's details during your SNAP application and state why they will be helping you.
Maximum Benefits
In 2022, the expected SNAP benefits per household size are as follows:
One-person household – $175 per month
Two-person household- $334 per month
Three-person household- $520 per month
Four-person households- $638 per month
Five-person household – $748 per month
Remember these figures are the maximum amount of benefits a household can receive. Actual benefit amounts will be determined by your level of need and can change anytime.
What to do if Your Application is Denied
You may receive a denial letter if you don't meet the application criteria. This does not mean you cannot receive benefits; once you receive the letter, you will have a chance to appeal the decision.
The SNAP letter should explain why you got denied, so you can work towards meeting the requirements. If you feel you were denied due to discrimination, you can file a complaint with the U.S.D.A.
SNAP has made it easier for families to fight food insecurity. If you need help getting SNAP benefits, contact your local office to get started.
Copyright 2022, StraightNews.org